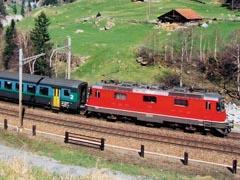 SWITZERLAND: The first integrated control centre on the Swiss Federal Railways network was formally opened in Lausanne on May 21.
It will assume supervision of the whole SBB network in the French-speaking part of the country by 2015, with the exception of the immediate area around Lausanne, which will not be transferred until 2018.
A second ICC will be opened later this year in Zürich, with Olten and Pollegio following by 2014.