IAF: Full order books are keeping track machinery suppliers busy, while economic regeneration programmes should lead to more contracts in the medium term. We look at some of the machines on show at iaf 2009 and talk to suppliers about the market.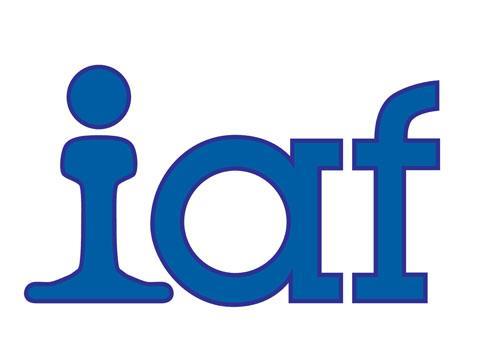 Prominent among the 150 or more track maintenance equipment suppliers expected at the iaf 2009 exhibition in Münster this month will be long-established Austrian firm Plasser & Theurer. This year the Linz-based company will exhibit up to 18 machines chosen to demonstrate the range of products and services that it offers.
The company views the specialist exhibition in Münster as more important for its clientele than the giant InnoTrans trade fair in Berlin, which appeals to a wider range of visitors across the rail business. Organised by the German Railway Engineers' Association, the iaf event has until now been held every three years, the most recent events being in Münster, although previous venues have included Zürich and Frankfurt. The next iaf exhibition will not be until 2013, giving a four-year gap.
By the time this year's event takes place, Plasser & Theurer will have completed its 14 000th track maintenance machine, and it is confident that at least in the short term production levels will remain high. Plasser's General Manager for Marketing & Technical Sales Ing Rainer Wenty notes that economic stimulus packages such as that announced by US President Obama on February 17 are aimed at improving the national infrastructure, with railways sharing the spend with road schemes. In some countries both new rail projects and maintenance or upgrading of existing lines are envisaged, suggesting that the supplier has good cause for its optimism. In the meantime Wenty considers that 'we are in a comfortable position', while in the last two years 'we have had an incredible workload; we have definitely not felt any effect from the economic downturn so far.' Should railways be forced to neglect maintenance, that too could in time turn to Plasser's advantage: 'many railways that neglected track maintenance in the past have become very good customers of ours', remarks Wenty.
Employing 3 500 staff in 18 countries, Plasser uses subsidiary companies, licence agreements or co-operation arrangements to reach the world market, notably China and Russia. Typically, the company assembles 250 machines a year, and 95% of the products from its main factory at Linz are exported.
The main assembly site in Linz has expanded steadily in recent years, among the most recent additions being a high-technology paint shop with two bays. However, the company has been hard pushed to keep pace with demand, and some components and indeed complete machines are subcontracted to partner company Robel (p36).
Tamping machines
Among Plasser's flagship products is the 09-3X continuous action three-sleeper tamper for plain line operations, known as the Tamping Express. In late February an 09-3X for Belgium was being assembled in Linz, while components for another were being prepared for shipment to China under a co-operation deal that will see the machine assembled there. At the same time a 1 520 mm gauge version of the 09-3X for Ukrainian Railways was undergoing acceptance tests on a section of track with adjustable gauge. According to Wenty, more than 100 Tamping Express machines have been built since the first was launched on to the market in 1996.
Even higher output can be achieved with the 09-4X Dynamic Tamping Express. This is able to tamp four sleepers simultaneously and incorporates a dynamic stabiliser so that track is restored for fast running immediately after maintenance. The first 09-4X was built in 2005, since when four more have been completed. Three are in service in Austria and one in Germany. A fifth machine destined for action on the Swiss network will be on display at Münster, where it will be matched with a USP 2000 SWS-2 ballast distribution and profiling machine with a ballast hopper and two sweeper units for plain line track and turnouts.
Visitors to the show will also be able to view a Unimat 08-475 4S switch and crossing tamper with synchronous three-rail lifting and four rail tamping. The standard machine for switch maintenance is the Unimat 09-32 4S, and this too features three-rail lifting and four rail tamping. The version on display at Münster will have a ballast collection unit and will be displayed with a BDS2000 ballast management system. To increase storage capacity, MFS 100 material conveyor and hopper units can be positioned in the middle of the machine.
A different version of the MFS material conveyor and hopper will feature on the stand of German contractor Wiebe. This machine is fitted with crawler tracks, making it well suited for use where pointwork is being replaced.
Another specialist tamper on display will be a 09-16 CSM destined for a contractor in Japan. This single-sleeper machine for 1 067 mm gauge has sound-absorbing screens on the side of the machine that can be lowered to enclose the tamping work area. Noise from track machinery is a particular problem in Japan because housing is often located immediately adjacent to railways, and Plasser says that the majority of machines it suppliers to this market have noise suppression features.
Plasser supplies machines to the JR Group and to private operators in Japan, some in conjunction with its subsidiary Nippon Plasser KK. Before they leave Linz, tampers and other machines are put through their paces on a section of 1 067 mm track, and a second test track for Japanese equipment is to be laid shortly. This will include a turnout shipped specially from Japan to ensure that local conditions there can be accurately reproduced in Austria.
Yet another attraction to be found at Münster will be an 08-16 SH levelling, lining and tamping machine with split head tamping units for use in switches. This will be exhibited in combination with a PBR 400 ballast distributor and profiler and a DGS 62 N dynamic track stabiliser.
Spain is another important market for Plasser at the moment, and a number of tamping machines under construction in Linz earlier this year were destined for contractors there. Several were built with dual-gauge capability to cope with the requirement to work on ADIF's rapidly growing network of standard gauge routes and on the 1 668 mm gauge network.
Plasser's worldwide activities are emphasised by the range of countries to which it supplies equipment. Among machines being worked on in Linz during February was an 08-32 tamper for 1 067 mm gauge operation in Angola, where it will be used by a Chinese contractor. Next to it was an 08-16 split-head tamping machine for Venezuela, while nearby a PBR400 ballast plough was being assembled for a Venezuelan mining railway.
Formation rehabilitation
An AHM 800R-CH formation rehabilitation machine occupying a long length of track outside the Linz factory towards the end of February was about to be shipped to China. This huge machine will be followed by five more that will be assembled locally near Beijing under a new partnership deal; until now Plasser has worked in China with the Kunming Machine Factory.
Other formation rehabilitation machines under construction at Linz during February included a RPM-RS-900 on order from German contractor Schweerbau. The machine is designed to double as a ballast cleaner and is only the second of its type to be built. The first such six-section machine was supplied in 2007 to Spitzke for use in several European countries including the Netherlands (RG 11.07 p727). The 202·8 m long monster for Schweerbau weighs around 780 tonnes and was due to leave Linz in March to start a testing programme.
Adjacent to the RPM-RS-900 in the Linz workshops another massive ballast treatment and formation rehabilitation machine was taking shape. The PM1000-URM for German contractor Eurailpool features a number of refinements. For example, the machine has three cutter chains, the third giving it the ability to excavate a second 300 mm layer of material. Fines obtained from this layer can be recycled to help form a new formation layer, and Eurailpool is currently evaluating the possibility of adding a liquid in the form of an emulsion. This technique is already used in other industries, for example in building paths or lightly-used roads. It reflects a policy of trying to reuse as much material as possible, not least because of legislation in some countries that limits the amount of used track material that can be disposed of as waste.
The PM1000-URM also has a newly-designed single central frame over the excavation equipment, whereas on the RPM-RS-900 the frame is articulated at this point.
The use of machinery as large and complex as this is not possible on all railways. In some cases axleloads are the deciding factor, and another machine recently being worked on at Linz was bound for New Zealand's 1 067 mm gauge network. This RM80-750 has a single vibrating sieve, and various items of equipment are spread over two vehicles to keep within the specified axleload.
A RM900 ballast cleaner being built for a French customer has a number of specific features required for use in France. These include two ballast distribution belts rather than one to achieve a high standard of ballast surfacing; a detail is that the belts have rubber guides at the side to prevent the build-up of fine material that could obstruct the belt during operation. Another feature common to French ballast cleaners is that rail lifting devices are fitted over the ballast cutting area as new rails are usually laid outside the track before ballast cleaning is carried out. The rails are simply lifted out of the way and replaced once the cleaned or new ballast is in position.
France is currently the test site for a Plasser machine that compacts just the very top layer of ballast. This is part of a research project to deal with the problem of flying ballast.
Reflecting the continued popularity of road-rail maintenance vehicles, Plasser will exhibit an APT500L flashbutt welder on a lorry chassis. This is fitted with an hydraulically-lowered bogie so that it can be converted quickly from road to rail mode at a level crossing, and the welding head is mounted on a telescopic jib for easy positioning. Another road-rail machine likely to be at Münster is a UST 79 S universal single sleeper tamper with a three-axle road chassis.
To inform visitors about its track recording cars, Plasser will display a EM-SAT 120 able to measure track geometry for use by several tamping machines. The machine outputs data for engineering analysis, allowing planners to specify in detail the work required before tamping starts.
In the indoor display area at Münster Plasser will have details of its servicing and machine contract maintenance service, as well as training facilities and its spare parts service.