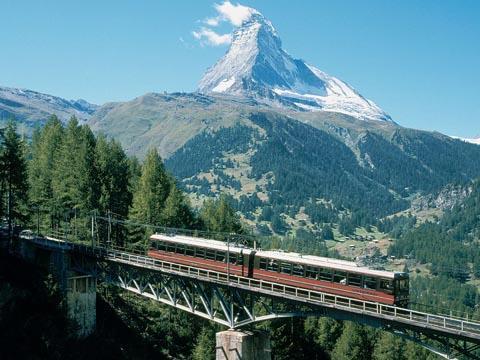 SWITZERLAND: Subscribers to Railway Gazette International will have received a copy of Netgraph with the December 2008 issue. Devised by Zürich-based transport planning consultancy SMA & Partner, the visual representation of the 2009 Swiss timetable represents the network as the relationships between routes.
The introduction of nationwide co-ordinated timetables created the need to present the time and space relationships of the entire network as well as particular lines.
Netgraph provides a schematic representation of the railway network and its timetable, with each pair of connecting trains shown as a line connecting the stations, along with station departure and arrival times.
Download a copy of Netgraph from http://www.sma-partner.ch