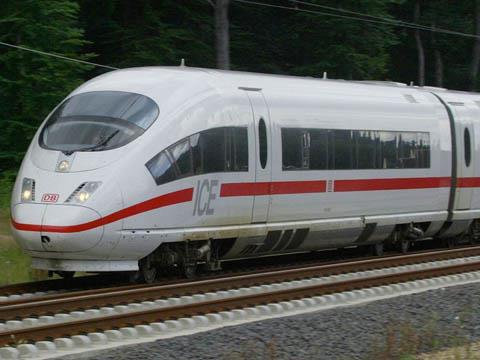 GERMANY: Thales Rail Signalling Solutions is to supply ETCS Level 2 equipment for the Nürnberg - Ingolstadt route under the company's first commercial contract covering a German high speed line.
The €9m order from DB announced on March 31 includes two radio block centres and approximately 1 000 balises. The existing LZB automatic train protection will be upgraded for use in parallel with ETCS, with trains using one or the other system depending on the onboard they carry (RG 5.07 p281). ETCS is expected to be fully operational on the route by December.
The route forms part of the Stockholm - Verona corridor designated by the European Union's ETCS migration strategy, and EU funding for track upgrades and the high speed line north of Ingolstadt which opened in May 2006 was conditional on the meeting TSI requirements including ETCS Level 2 (RG 5.07 p275).
Thales is to equip the Kerava - Lahti route in Finland with ETCS Level 1 under a pilot programme by infrastructure manager RHK.