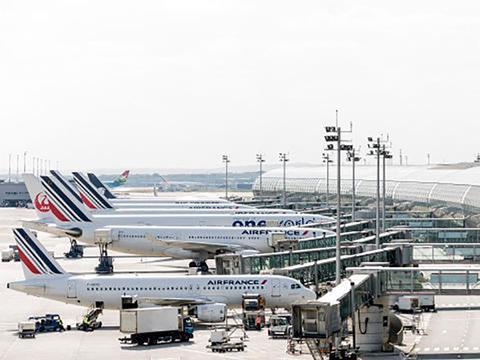 FRANCE: Modal shift from plane to train has been made a condition of a state aid package which the government is offering to Air France-KLM.
According to Finance Minister Bruno Le Maire, a €7bn support package for the Air France business is to be made conditional on limiting competition with rail services. This means that Air France would not be allowed to carry domestic passengers on flights lasting less than 2 h 30 min on routes where there is a clear rail alternative.
Dès lors qu'il y a une alternative ferroviaire à des vols intérieurs avec une durée de moins de 2h30, ces vols intérieurs devront être drastiquement réduits et limités simplement aux transferts vers un hub. #AirFrance @Elisabeth_Borne pic.twitter.com/1EiXPpM7GO

— Bruno Le Maire (@BrunoLeMaire) April 29, 2020
However, these flights would be permitted to carry passengers making connections at hub airports such as Roissy-Charles-de-Gaulle in Paris, which is served by TGV services from destinations including Lyon, Marseille and Bordeaux via LGV Interconnexion.
Speaking to the economics committee of the Assemblée Nationale on April 29, Le Maire said that Air France would have to become more profitable and more competitive, and set it a target of reducing its CO2 emissions by 50% on 2005 levels by 2030. 'Where there is a rail alternative, we expect to see a drastic cut in domestic flights, limiting them to feeding transfers at hubs', he explained.