GERMANY: The controversial Stuttgart 21 programme to remodel the railways around the city and replace its main station by an underground hub reached an important milestone on May 6 with the holing through of the eastern bore of the Filder tunnel at Stuttgart Hbf.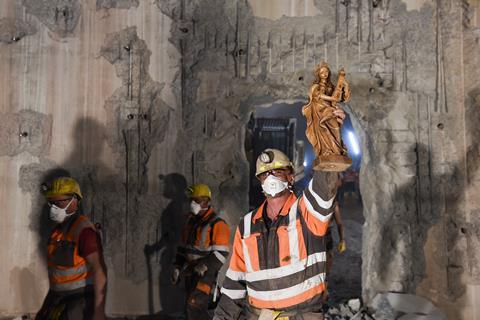 Running between the city centre and the airport, the 9∙5 km Filder tunnel will carry high speed trains to and from München as well as S-Bahn route S21 to the airport. It is the last of the four main running tunnels to reach the site of the future underground station. According to project promoter DB Netz, overall tunnelling for the Stuttgart 21 programme is now 85% complete.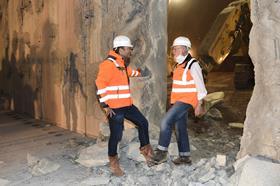 'This is a milestone on the way to the new Stuttgart railway junction and a strong symbol for a strong railway', said DB's Board Member for Infrastructure Ronald Pofalla. 'Stuttgart 21 creates an important prerequisite for faster, better connections in the region and throughout Germany. I would like to thank all those involved who managed to break through the tunnel today, despite the difficult conditions of the coronavirus crisis.'
DB Netz has also let the first contracts for fit out, awarding Porr a €92m contract to supply ballastless trackwork for the Filder and Obertürkheim tunnels.
Due for completion in December 2024 at an expected cost of around €7∙5bn, the Stuttgart 21 programme involves construction of four tunnels, 59 km of new alignment, 57 km of tunnels and 44 bridges. It is intended to remove the need for many regional and long-distance trains to reverse at Stuttgart Hbf, while also mitigating the steep gradients which characterise many of the approach routes to the city.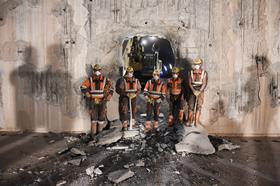 The scheme is being taken forward alongside related work to build a 250 km/h high speed line between Wendlingen and Ulm, which once completed should provide a much faster journey between Stuttgart and destinations in Bayern.