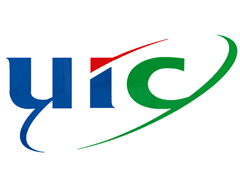 EUROPE: Meeting in Paris on December 5, the Executive Board of the International Union of Railways approved several principles for modifying the association's statutes and governance, designed to overcome disagreements that potentially threatened to split the UIC apart. The proposals were later endorsed by the General Assembly, paving the way for the final changes to be adopted by the end of March.
Following the emergence of governance and accounting problems earlier this year, the Paris-based Court of First Instance appointed a Provisional Administrator on April 28 to take charge of UIC, investigate the finances, and lead negotiations on reform. Béatrice Dunogué-Gaffié was initially appointed for six months, but is likely to remain in post for up to a year.
In May UIC established a working group led by Dunogué-Gaffié, with two representatives from each region, to review the statutes and propose modifications to eliminate the inconsistencies and define an 'operationally-effective management structure'. The proposals brought to the Executive Board on December 5 addressed four main areas of contention: the decision-making process and voting rights, the powers of the Executive Board, the role of UIC management, and procedures for appointing senior executives.
The new proposals retain the principle that voting rights should be calculated on the basis of membership fees, but with amendments 'to introduce an element of universal suffrage'. Within the Executive Board, some votes will be weighted by the number of active members in each region. It was agreed that UIC should remain a single entity, with a General Manager of Services, assisted by a Director Europe and one or more non-European Directors, appointed by the regional assemblies but ratified by the General Assembly.
In order to facilitate the completion of the reforms, the mandates of the UIC Chairman, Vice-Chairman, Chief Executive and Deputy Chief Executive, which were due to expire at the end of December, have been extended to March 31, along with those of the Provisional Administrator and other Executive Board members. The 2008 financial year is also being extended 'exceptionally' to March 31, although the General Assembly was able to approve UIC's 2007 accounts, together with an interim statement on 2008 and the budget for 2009.
Meanwhile, the Vice Chairman of East Japan Railways Yoshio Ishida has been elected as UIC Chairman for 2009-10, and will succeed K C Jena of Indian Railways with effect from April 1.
Related articles UIC calls in administrator - April 29 UIC crisis could last until Christmas - May 20 UIC cleared of training fraud - November 22