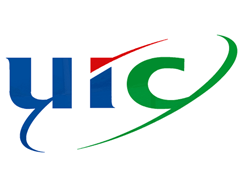 INTERNATIONAL: Meeting in Paris on March 31, the General Assembly of the International Union of Railways unanimously approved a package of new statutes and governance rules which had been agreed by the Executive Board on the previous day.
Based on the principles established last December (RG 1.09 p21), the new statutes are intended to 'draw a line under the governance crisis which has marked the association's existence for the previous year', and give the organisation a new start. Speaking at the General Assembly, several railway representatives stressed the need for UIC to develop as 'a single international organisation, fostering ... harmon-ious development … and increasing areas of co-operation'.
As agreed in December, the Vice-Chairman of East Japan Railway Yoshio Ishida took over as UIC Chairman on April 1, in succession to K C Jena of Indian Railways who stepped down in March. The new Vice Chairman is FS CEO Mauro Moretti, who is also currently Chairman of CER, perhaps paving the way for closer co-operation between the two organisations.
On March 30, the former Managing Director of SNCF International Jean-Pierre Loubinoux was appointed as UIC's first Director-General of Services. He will lead the headquarters team in Paris, replacing Chief Executive Luc Aliadière and Deputy Chief Executive Vipin Sharma, whose remits ended on March 31. The new job title has been selected to reflect the revised role for the headquarters, providing services to UIC's international and regional assemblies, member railways and third parties.
For the past year, UIC's affairs have been controlled by Béatrice Dunogué-Gaffié, who was appointed as Provisional Administrator by the Paris-based Court of First Instance on April 18 last year. Having been tasked with investigating the organisation's finances and leading negotiations on the reform process, Dunogué-Gaffié was also asked by the General Assembly and Executive Board to implement a few minor amendments to the new statutes.
Loubinoux officially joined on April 1, having been released from his position at SNCF International. After a short handover period, he assumed full managerial responisbility on April 23 when an agreement was reached that Dunogué-Gaffié's involvement would cease. UIC was then expected to apply to the court to have the administration order lifted.