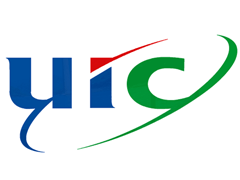 INTERNATIONAL: A co-operation agreement to support railways in developing countries was signed in Washington DC on February 11 by the International Union of Railways and the World Bank Group.
Signed by UIC Director-General Jean-Pierre Loubinoux and Jamal Saghir, Director of the Bank's Energy, Transport & Water Department, in the presence of UIC Chairman Yoshio Ishida, the Memorandum of Understanding provides for the two organisations to share knowledge, information and data, as well as any lessons learned.
In addition to research, data and analysis exchange, access to databases and participation in seminars, the MoU identifies two other areas for possible future collaboration between the two organisations:

a) developing a multi-disciplinary training programs addressing the changing environment for railway restructuring and technical upgrading;
b) undertaking traffic studies to identify major railway corridors around the world.
According to Saghir, the partnership is aligned with World Bank Group's business strategies to support safe, clean and affordable transport for development. He said this would continue recent trends 'to grow a more diversified transport portfolio that addresses transport-for-trade needs as well as give greater emphasis to public transport service and to energy efficiency'.
Now totalling US$36·7bn, transport investment forms a significant portion of the World Bank's portfolio, with the railway element exceeding US$3·5bn. Railway lending in the 2009 financial year was close to US$1bn, accounting for more than 15% of transport commitments during the year. To support its growing portfolio, the Bank wants to leverage international experience in railway policy, industry organisation and institutions, management structures, asset management and modernisation, prioritites for investment and opportunities for private sector participation, including regulation.
Describing the agreement as 'an important milestone', Loubinoux said the wealth of 'railway expertise, professional knowledge and experience' collected by UIC from its members and their involvement in around 200 railway co-operation projects - will enable UIC to effectively support the World Bank's strategy, with a particular focus on developing countries. He emphasised that UIC had recently put a stronger focus on activities related to energy efficiency, sustainability of rail transport and cost effectiveness, adding that UIC is tailoring its railway co-operation activities to suit each region of the world.