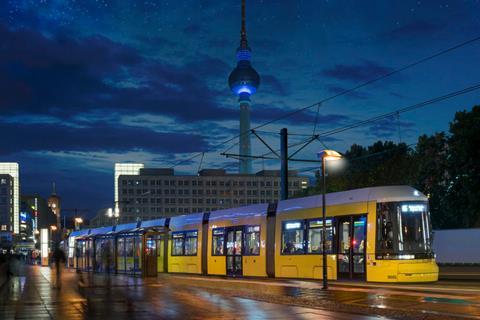 Bombardier Transportation has delivered the 200th Flexity Berlin tram to operator BVG, which has so far ordered a total of 231 in four variants. 'The Flexity Berlin tram was developed in close co-operation with BVG. The result is a reliable, air-conditioned and barrier-free accessible tram that meets the needs of the metropolis', said Dirk Wunderlich, Head of Sales & Delivery for German Cities at Bombardier Transportation. 'Over the years, the Flexity fleet has covered 65 million km, enough to go to the moon and back 84 times. That's quite impressive.'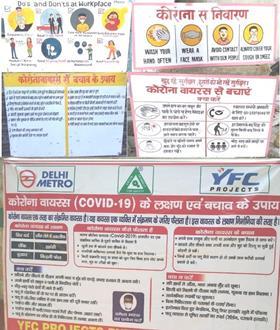 Delhi Metro Rail Corp has painted pictorial Covid-19 awareness messages at its construction sites. 'Attractive' messages and 'rhymed couplets filled with humour' painted on the walls have long been a part of DMRC'S safety strategy, with 'easy language and pictorials used so that the messages are satisfactorily conveyed'.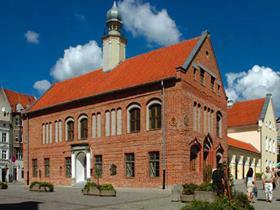 Manufacturer Durmazlar has asked the Polish city of Olsztyn to extend the schedule for delivery of 12 trams four months because of supply chain problems caused by the coronavirus pandemic, and to increase the 107·9m złoty contract value by 5% to reflect currency changes.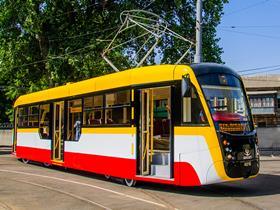 On May 15 Odesa operator Odesmiskelektrotrans called tenders for the supply of 14 multi-section trams betwen 26 and 32 m long with capacity for at least 250 passengers.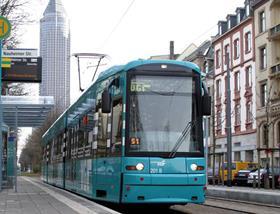 Frankfurt transport operator VGF has selected Hexagon's computer-aided dispatch system to manage its CCTV systems and the deployment of staff to any incidents. This will include integrating more than 300 IP cameras and help points at U-Bahn and tram stops. vi2vi will act as Hexagon's local partner.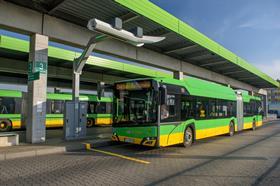 The Romanian city of Craiova has awarded Solaris a €12m partly EU-financed contract to supply 16 Urbino 18 battery buses by July 2021, along with overnight and fast pantograph charging equipment.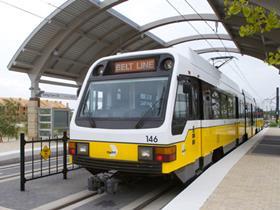 Dallas Area Rapid Transit has been allocated $229m of federal assistance under the Coronavirus Aid, Relief & Economic Security Act.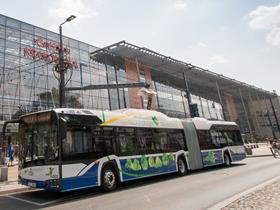 On May 25 Kraków transport operator MPK signed a 165·4m złoty order for 50 Solaris Urbino 18 battery buses and charging equipment, to expand its existing fleet of 400 Solaris vehicles of varying types, including 28 electric buses. 'We perceive the decision as confirmation of the positive experience the operator has had using Solaris electric vehicles, and also from the professionally designed maintenance service', said Solaris Deputy CEO Petros Spinaris.