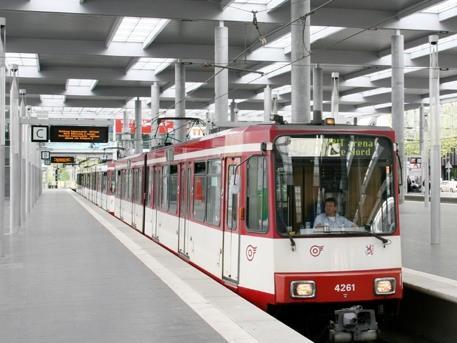 The supervisory board of Düsseldorf's Rheinbahn AG has approved a €340m order for 91 high floor LRVs to be delivered in 2025-27. Procurement is being undertaken jointly with Duisburg's transport operator, which is expected to approve the order later this month at which point the manufacturer will be named.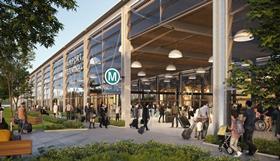 The exact locations for the stations on the proposed 23 km Western Sydney Airport driverless metro project have been confirmed. Stations are to be built at St Marys, Orchard Hills, Luddenham, the Western Sydney Aerotropolis and two sits at the Western Sydney International (Nancy-Bird Walton) airport.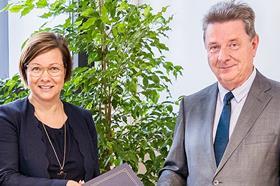 Having received no objections from other potential operators, the city of Magdeburg has directly awarded municipal operator MVB a 22½ year contract to run local tram and bus services. 'With the direct allocation of public transport services, MVB can remain as an integrated transport company and the social standards of the employees can be secured', said MVB Chair Klaus Zimmermann. 'The city and the MVB can also jointly develop the transport offer.'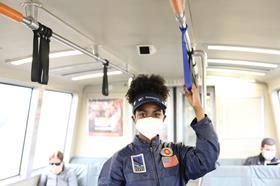 San Francisco's BART is selling personal hand straps for passengers wanting to avoid touching train car surfaces. They have loops on the ends to make it easy to tie the hand straps to poles or other surfaces in the train car without touching any surfaces.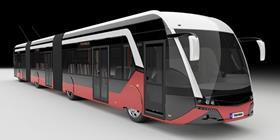 King Mongkut's Institute of Technology Ladkrabang, BTS Group Holdings and Bangkok Smartcard System Co have signed a memorandum of understanding to study the feasibility of an 'electric tram-bus service' to link the intsitute's main campus to Lat Krabang station on the Airport Rail Link. Two routes are being studied: Hua Takhe to Lat Krabang (4 km) and a link directly from the campus to Lat Krabang.

Dallas Area Rapid Transit has approved an agreement for STAR Transit to license its GoPass mobile ticketing app and supporting systems for the next three years. GoPass is already used by DART, Trinity Railway Express, Denton County Transit Authority, Trinity Metro and Tulsa Transit.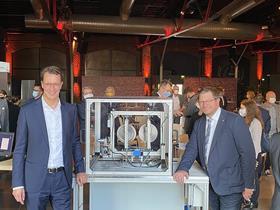 The Land of Nordrhein- Westfalen is providing €3·6m to enable TH Ostwestfalen-Lippe, FH Bielefeld, the Fraunhofer Institute in Lemgo and Landeseisenbahn Lippe to study the feasibility of MonoCabs, proposed compact gyroscope-balanced automated monorail cars. It is envisaged that these would enable on-demand services to be provided in both directions on existing single-track railways.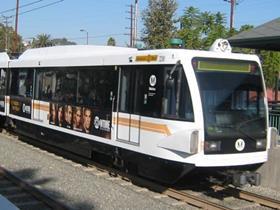 Los Angeles County Metropolitan Transportation Authority's Transit Access Pass card is now available on iPhone and Apple Watch. Using the Cubic Transportation Systems technology passengers can pay for rail and bus journeys across 25 participating TAP agencies in Los Angeles County.