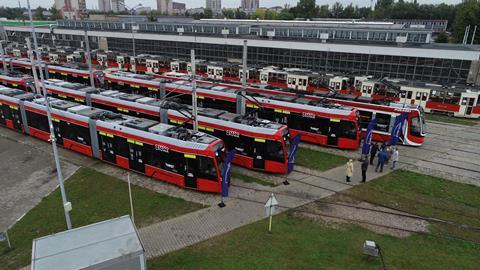 Pesa has completed deliveries of 10 Twist 2 trams ordered by MPK Częstochowa.
Chicago Transit Authority, Metra Rail, Pace Suburban Bus and Cubic Transportation Systems have launched an updated version of the Ventra mobile app. This has a simplified user interface, an integrated trip planner and updated transit account management, and also improved access to Metra mobile tickets. 'The Ventra app has become a valuable tool for Chicago-area transit riders', explained CTA President Dorval R Carter Jr. 'By incorporating feedback and experiences from our customers, we've re-envisioned the app to be even more convenient and flexible.'
Greater Wellington Regional Council is investigating the potential to roll out Snapper smart card payments to local rail services. 'We need to have safe contactless methods of payment available across the region's network sooner rather than later', explained Transport Committee chair Roger Blakeley. 'Enhancing fare collection efficiency also aligns with the future of national ticketing and the Council's longstanding vision for a world-class integrated public transport network with high levels of accessibility, quality, reliability and flexibility.'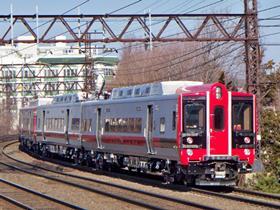 New York MTA has updated the Metro-North Train Time app to include a real-time tracking map, a one-tap link to view and purchase tickets via MTA eTix, and the ability to bookmark favourite trips and stations. The app is also now available in English, Chinese, Italian, Portuguese, Spanish and Yiddish.
The city of Halle intends to purchase up to 70 new trams by 2028, Mayor Bernd Wiegand has told local media.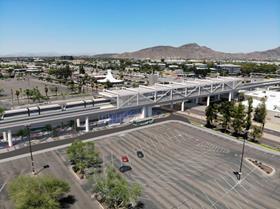 Contractors Kiewit and McCarthy have begun construction of Phoenix's 2·6 km Northwest Extension Phase II light rail project. The three-stop extension is scheduled to open in 2023.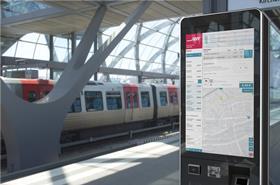 Following initial testing at nine stations, Hamburg's Hochbahn has begin installing a new generation of ticket machines at 25 stops on Line U3 and four on U4. Destinations can be selected using a large-format map view, and payment made by cash, bank cards or smartphone. Thinner machines without the cash payment option are also being installed at Hauptbahnhof and Barmbek.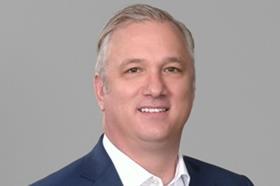 Brad Thomas, President of First Transit, has been named Chair of the North American Transit Alliance in succession to outgoing Transdev CEO Dick Alexander. He is in turn replaced as Vice-Chair by Clément Michel, CEO of Keolis North America. New Transdev CEO Laura Hendricks and National Express COO Matthew Wood have joined the NATA board.