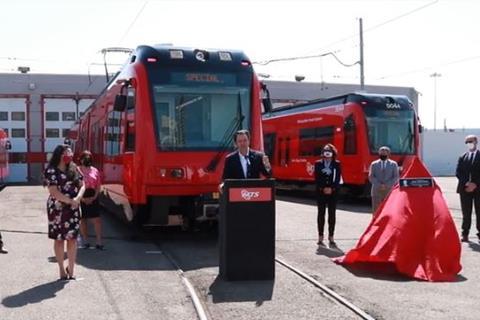 Siemens Mobility has delivered the last of 45 S700 light rail vehicles for San Diego's $2·1bn Mid-Coast Trolley programme to extend the Blue Line by 18 km from Santa Fe Depot to UC San Diego. Opening is planned for late 2021. 'We are nearing the end of construction for the Mid-Coast Trolley project — one of the largest infrastructure developments in San Diego's history', said Nathan Fletcher, MTS Board Chair and San Diego County Supervisor. 'The California Transportation Commission helped make this day possible. It provided funding for these Trolleys and many other transit projects in San Diego that are a catalyst for economic growth and cleaner air.'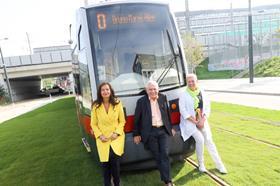 A 1·4 km extension of Wien tram Route O from Praterstern to Bruno-Marek-Allee opened on October 3, including 1·0 km of new track with two stops built since March at cost of €21·5m.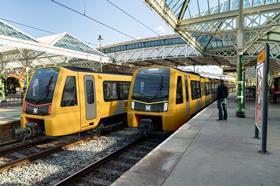 A £2m project is underway to adjust tracks at 40 of the 60 Tyne & Wear Metro stations to accommodate the new fleet being supplied by Stadler. 'We need to adjust the height of the tracks so that the when the new trains roll into service in 2023 they interface perfectly with station platforms', said Major Projects Director Cathy Massarella. 'The new trains will have a sliding step to making boarding easy, all but eliminating the gap between train and platform edge.'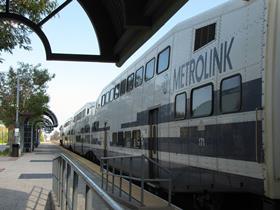 Southern California Regional Rail Authority has awarded five companies including Parsons three-year contracts to support expansion, rehabilitation and state of good repair projects on the Los Angeles Metrolink network.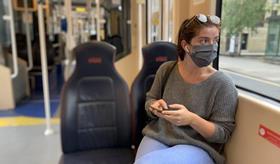 On October 13 the Scottish government announced a further £4m of emergency funding for Glasgow Subway and Edinburgh Trams in response to the ongoing impact of the Covid-19 pandemic. This is in addition to the £9m announced in July and support services until the end of 2020.
Ann Arbor transport authority TheRide has joined 13 others in Michigan, Ohio and Kentucky in the EZfare app-based regional fare payment system, which uses Masabi's Justride SDK. 'While the Covid-19 pandemic continues to impact our agency, we are pleased to be able to introduce a contactless method of payment for riders', said John Metzinger, Deputy CEO, Finance & Administration, at TheRide. 'This pilot project will help reduce the risk of virus transmission while using our system, while also allowing TheRide to test community reactions and the potential for a permanent mobile ticket option in the future.'