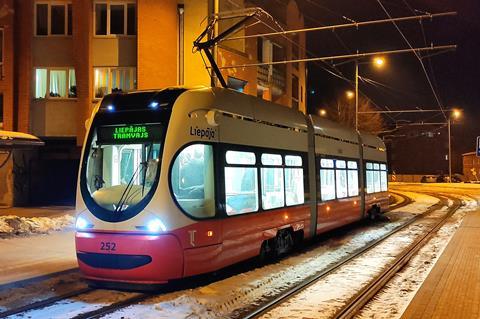 Liepājas Tramvajs has begun testing the first of 14 Končar KEV 2300 LT trams ordered in three batches in 2018-21.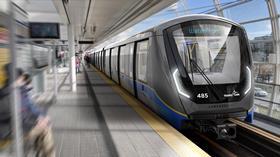 Thales is to supply 82 SelTrac Vehicle On-Board Controllers for 41 trainsets which Vancouver's TransLink ordered from Bombardier Transportation last year for use on the SkyTrain's Expo and Millennium lines. The VOBC units will control propulsion, braking, direction of travel, door operations, enforce speed limits and report identified faults, and are a key component of Thales' SelTrac CBTC.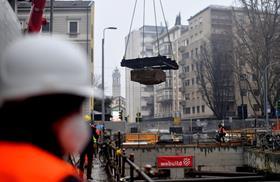 A 10 m long and 2·5 m high section of mediaeval stone wall uncovered during the construction of De Amicis station on Milano metro Line M4 has been removed from the site and will be relocated to the site of a Roman amphitheatre. Archaeologists are studying the purpose of the wall, which may have been part of a defensive town or a drainage or water supply system.
Downer EDI Works has been awarded a A$107m contract to modernise Dulwich Hill, Campsie and Punchbowl stations as part of the conversion of Sydney's T3 Bankstown Line to metro standards.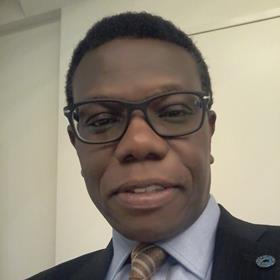 Henry Ikwut-Ukwa has joined Phoenix's Valley Metro as the Director of Capital Development while Jennifer Pyne has been promoted to Assistant Director of Capital Development, and will support Ikwut-Ukwa in overseeing corridor planning and construction.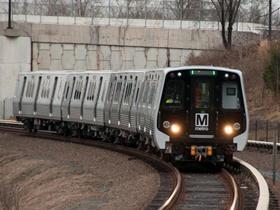 Kone has been awarded a $179m seven-year contract to replace 130 escalators at 32 Washington metro stations. 'Focused investment in safety and reliability improvements have resulted in 95% of Metro's escalators being in service to customers', said WMATA General Manager & CEO Paul J Wiedefeld. 'Replacing these escalators that average 38 years old, will ensure we maintain reliability for our customers today and into the future.'