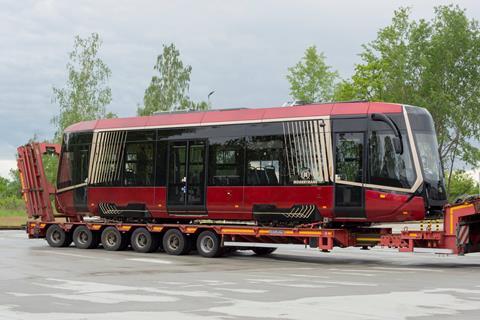 Polish manufacturer Modertrans Poznań has presented its Gamma LF 05 AC fully low-floor single-section tram, developed under a project co-financed by European Regional Development Fund.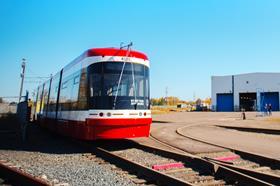 Alstom announced on June 2 that it had formally signed a €275m contract to supply 60 five-section unidirectional 100% low-floor Flexity trams to the Toronto Transit Commission, following the confirmation of funding.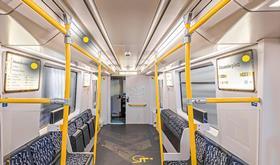 In the biggest single order in the company's history, Luminator Technology Group has been awarded a framework contract to supply Stadler with passenger information systems for use on the J and JK metro cars it is building for the Berlin U-Bahn. The contract includes six to eight TFT monitors and two high-resolution LED side displays per car, plus front displays for the end cars.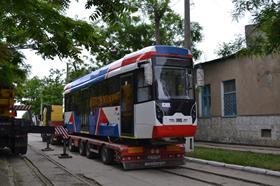 UTM has begun delivery of 27 partly low-floor four-axle trams to Yevpatoria under a 1·35bn rouble contract placed by the government of Crimea. Two types of 14·7 m long and 2 200 mm wide metre-gauge tram are being supplied, the basic 71-411 single-sided three-door version, and the double-sided 71-411-03 with two asymmetric doors on each side of its body.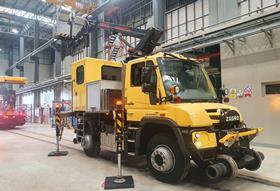 Zagro and Design & Project Int have supplied two Euro 6 emissions -compliant Unimog U423 road-rail vehicles for State Railway of Thailand's metre-gauge Red Line suburban rail project in Bangkok. The crew cabin for four passengers was built in co-operation with Gmeinder Lokomotiven, and one vehicle has a crane while the second has a Zweiweg Hubmeister HM15TK access platform.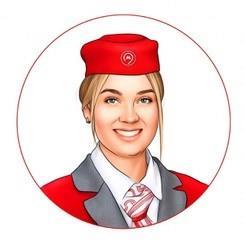 The Alexandra chatbot launched by Moscow Metro last November is being expanded to cover tram, bus, rail, airport shuttle train and other transport modes, providing information about arrival times, timetables, traffic, parking lots, and fault reporting. 'We have learned to hear our passengers with the help of contact centre, chatbot, and social networks', said Deputy Mayor for Transport Maxim Liksutov. 'Chatbot will soon answer questions about any types of public transport, not only Moscow Metro.'
The Vinci-Energies Traction consortium has awarded Nexans a three-year contract to supply around 240 km of its K25 traction cables for Grand Paris Express Line 15 Sud, which is under construction for opening in 2025.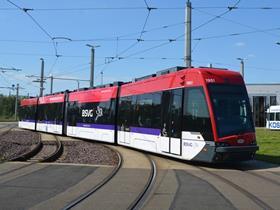 Long-term plans are being developed for the tramway in Braunschweig to be modified to permit the use of 2 650 mm wide trams, providing more capacity than the current 2 300 mm wide vehicles. The 1 100 mm track gauge would be retained. Around 15 km of the 40 km network could currently accept wider vehicles, and gradual conversion of the rest of the network is being proposed.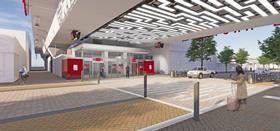 A joint venture of Fluor and Walsh Construction Co has begun main works for the modernisation of bridges and other structures, track, signalling and stations at Lawrence, Argyle, Berwyn and Bryn Mawr as part of Chicago Transit Authority's $2∙1bn Red and Purple line modernisation programme.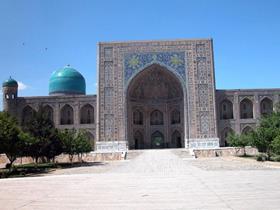 Samarkand is the first city in Uzbekistan to join the European Bank for Reconstruction & Development's Green Cities urban sustainability programme, and the 48th member overall. On joining the programme cities undertake a trigger project with EBRD finance, which in Samarkand's case is expected to be an investment in electric buses, and also draft a Green City Action Plan.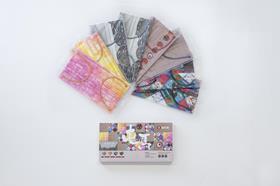 To celebrate the opening of the full length of the MTR Tuen Ma Line on June 27, Hong Kong's MTR Corp is to sell a limited edition set of disposable face masks with designs based on artwork at Sung Wong Toi, To Kwa Wan, Hin Keng and Kai Tak stations.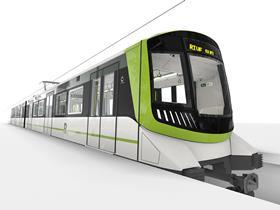 TÜV India is overseeing production of 212 vehicle for Montréal's REM automated metro at Alstom's Sri City factory in India, with tasks including non-destructive testing of the materials used and inspection of the weld seams on the stainless steel cars, which are design for a wide temperature range of –38°C to +38°C.