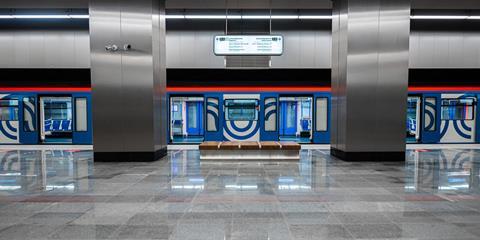 Transmashholding and the Skolkovo Foundation have launched a future metro train innovation competition for start-ups. Among the themes are Safety & Comfort in Metros, New Passenger Services, Digital Technologies for Driving Trains, New Construction & Materials and Efficiency. Proposals will be evaluated by specialists from TMH, with the winners having the opportunity to secure partnerships with the company.
Teleste is to provide onboard TFT displays and passenger information, public address, CCTV, and wireless train-to-ground communication systems for 38 four-car rubber-tyre driverless metro trains which Alstom is to supply to Marseille for service from 2024.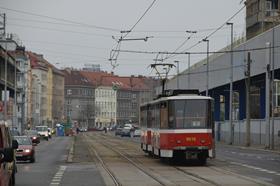 On June 19 Praha public transport operator DPP withdrew the last six of the 150 ČKD Tatra T6A5 trams which were delivered in 1995-97. Three will be retained for heritage operations and three for sale; most of the cars sold previously went to cities in Ukraine.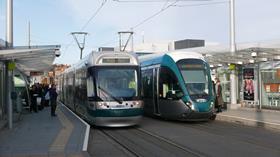 The UK government has extended emergency pandemic funding for light rail services in England by one month from June 21 to July 19. The Urban Transport Group of transport authorities said 'we are continuing our dialogue with government over the need for longer term funding given that patronage is unlikely to recover for some time. We also continue to make the case for better alignment of funding support across all forms of urban public transport in a way which enables us to support government objectives for carbon reduction and for levelling up local economies.'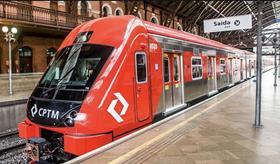 The passenger information system supplied by Swiss company Ruf for 35 eight-car CAF commuter trains in São Paulo is being upgraded to the latest version of VisiWeb Neo. This offers integration with station video cameras so that drivers can monitor the platforms, and a second, redundant communication channel independent of the existing train radio. The control centre is able to view the live streams of the onboard CCTV.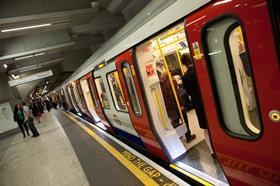 On June 15 Moody's Public Sector Europe downgraded the long-term ratings for Transport for London from A1 to A3. The outlook remains negative. Moody's also downgraded the short-term ratings for TfL from P-1 to P-2.
Solar panels are being installed at more than 50 rail and bus stations across Perth in A$1·8m programme. They are expected to produce enough energy to power the equivalent of 360 homes, with the electricity being used for station lighting, ticket machines, signage and driver facilities, lifts and escalators.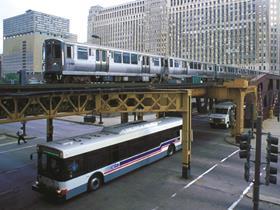 The Chicago Transit Board has authorised a one-year extension of a pilot programme for the provision of Amazon lockers at five Chicago Transit Authority stations. 'Partnering the second largest transit agency in the country with the world's largest retailer is exactly the kind of unique addition that our riders will appreciate and we look forward to seeing how successful it is', said CTA President Dorval R Carter Jr on June 16.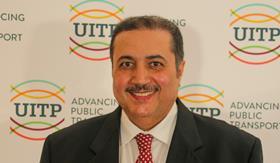 Saudi Public Transport Co CEO & Managing Director Khalid Alhogail was elected president of UITP for 2021-23 at the general assembly on June 18. He is also the Chairman of the Saudi Emirates Integrated Transport Co joint venture between SAPTCO and Emirates Transport, Chairman of the SAPTCO-RATP Dev joint venture and a board member of the RATP Dev-SAPTCO joint venture Capital Metro Co.
Rhino Doors has won a £600 000 contract to design, supply and install nine bespoke stainless steel, double leaf self-closing fire doors in the cross passages of the Northern Line platforms at London Underground's Moorgate Station. The doors will be designed to provide refuge for people with reduced mobility during an emergency and feature panic bars and vision panels.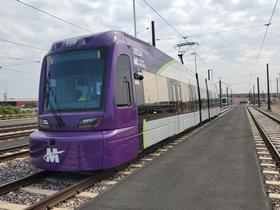 The US Federal Transit Administration has announced funding contributions for three projects being undertaken by Phoenix's Valley Metro: the Northwest Extension Phase II ($58m), South Central Extension/Downtown Hub ($100m) and the Tempe Streetcar ($17·4m).