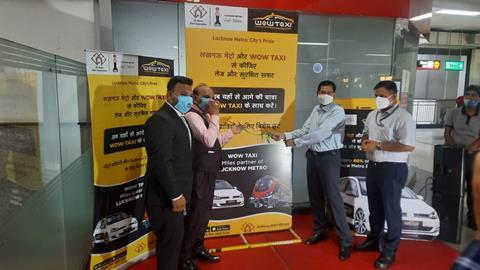 Lucknow Metro has formed a partnership with Wow Taxi, under which Wow Taxi kiosks will be set up at six metro stations and passengers offered a 20% discount on taxi rides booked from metro premises. 'This is a unique initiative which will not only improve first & last mile connectivity but also boost our ridership in the long run', said Sushil Kumar, Director (Operations) at Uttar Pradesh Metro Rail Corp.
On July 14 the CRRC Puzhen Bombardier Transportation Systems joint venture delivered the first of nine APM 300 cars to be supplied under a January 2020 contract to upgrade the peoplemover at Beijing Capital International Airport.
Tracklaying has been completed on the Forrestfield-Airport Link in Perth, Western Australia. The new stations at High Wycombe, Airport Central and Redcliffe are in the final fit-out stage, with opening of the 8·5 km line now expected in the first half of 2022.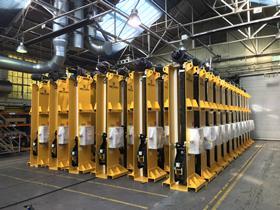 Mechan has begun delivering one of its largest ever orders of lifting jacks to London Underground's Acton depot. The 44 mobile 10 tonne jacks have moving anvils and bases allowing them to be transported around the depot by pallet truck, and will work with 16 existing units supplied in 2017.
The government of Ontario has confirmed that the 8 km Yonge North Subway Extension of Toronto metro Line 1 will include a fourth station at Clark Avenue. It is working with the York Region and the City of Toronto to explore the possibility of additional stations at Royal Orchard Boulevard and Cummer Avenue.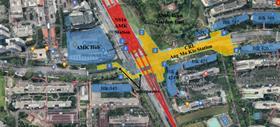 Singapore's Land Transport Authority has awarded a S$644m contract to a joint venture of Gammon Construction & Engineering and Bachy Soletanche Singapore for the design and construction of Ang Mo Kio station and tunnels as part of the first phase of the Cross Island Line, including alterations to the existing Ang Mo Kio station on the North-South Line. Construction is expected to start in Q4 2021 for opening in 2030.