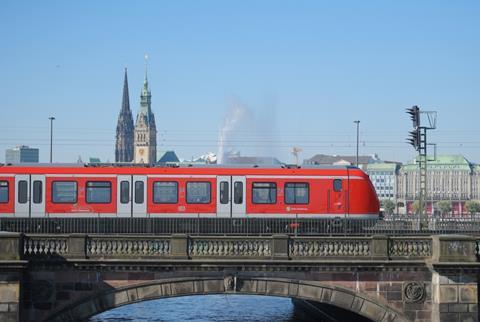 Alstom has signed a €500m firm contract for the supply of a further 64 three-car Class 490.1 EMUs for the Hamburg S-Bahn, as an option under a framework contract signed in 2013. The latest batch of EMUs is to be fitted with ETCS onboard equipment to the Baseline 3 Release 2 standards, and suitable for attended automatic train operation to GoA2. In a minor change to the interior, the units will have an additional multi-purpose area in the centre car. Deliveries are scheduled for 2025-26.
Singapore's Land Transport Authority has awarded a joint venture of Woh Hup and Dongah Geological Engineering a S$748m contract for design and construction of the civil works for Loyang station and tunnels for the first phase of the Cross Island Line. Construction is expected to start in Q4 2021, with opening planned for 2030.
The European Commission has approved €77m from the European Regional Development Fund for the construction of a 12·5 km tram line between Sevilla and Alcalá de Guadaíra, along with park-and-ride facilities, a depot and a fleet of six bidirectional trams.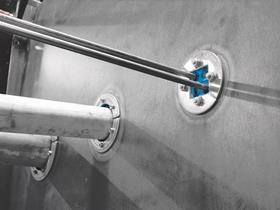 Roxtec UK is supplying cable seals for the Four Lines Modernisation project on London Underground's Circle, District, Hammersmith & City and Metropolitan lines. The seals acts as a fire barrier, with 60 min of insulation integrity guaranteed, and also protect against water ingress and rodents. 'Roxtec cable and pipe sealing systems were chosen due to their exceptional life expectancy and ease of use', said David Chalmers, Divisional Manager, Infrastructure & Industry at Roxtec UK & Ireland. 'Each station's signal equipment room or removable electrical building is individually designed and 12 variants of Roxtec's rectangular and round frames were chosen to cover all station requirements.'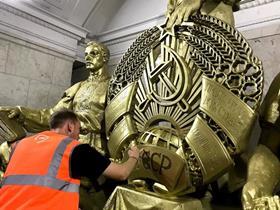 A sculpture by Matvey Manizer representing Soviet Belorussia has been reinstalled at Moscow Metro's Belorusskaya station, where it was sited from 1952 to 1998 when it was removed for the construction of a new exit. 'Moscow Metro is considered a real underground museum – 48 stations are objects of cultural heritage', said Deputy Mayor Maxim Liksutov. 'We take care of every station, every detail, and we want to preserve and restore these objects for future generations.'
Contactless ticketing organisations Calypso Networks Association and OSPT Alliance have published a guide intended to dispel 'myths and misconceptions' around open ticketing standards, including what constitutes an open standard and the different type of standards the market uses; the ability of standards to contain a ticketing system's total cost of ownership; how globally defined member-driven standards meet local needs and support innovation; the role of the transport community in defining the functionality required; and how ticketing standards can become the gateway to consumer mobility.