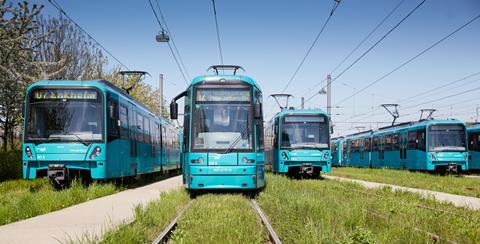 Four local authorities have agreed to undertake a feasibility study by mid-2024 for a proposed tram extension from the Frankfurt-am-Main city boundary at Neu-Isenburg to Dreieich and Langen.
Ile-de-France-Mobilités has introduced €5 maximum fare on the Paris area's RER and Transilien networks, or €4 per ticket when buying a carnet of 10.
Metrotranvía in Mendoza in Argentina is to acquire 39 secondhand Siemens SD-100 LRVs from the US city of San Diego. These will replace its 11 Siemens-Duewag U2 LRVs which were also acquired from San Diego, and expand the fleet to operate on a planned extension to the airport.
Tiruvottriyur Theradi and Wimco Nagar Depot stations on an existing section of the Chennai metro's Blue Line opened on March 13.
Siemens Mobility Avanto LRVs were replaced with Alstom Dualis vehicles on Paris Transilien Line P from Esbly to Crécy from March 8.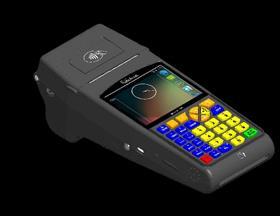 Fime has certified QuantumAeon's 'Make in India' payment terminal as compliant with the latest EMVCo contactless EMV Level 1 requirements. 'Achieving EMVCo approval without having to travel overseas is a major benefit for our business', said Balaji Brindavan, CEO of QuantumAeon. 'With Fime's support, we were able to considerably reduce the costs and time taken to launch our terminal. We are pleased to be contributing to the government of India's One Nation, One Card movement to bring consumers seamless and secure transport experiences.'
Clermont-Ferrand transport operator T2C is using Goal Systems software to for its tram, bus and staff planning.
Berlin transport agency BVG is testing Fairtiq's FTQ Lab app, which automatically works out the best fare for journeys made. Passengers slide a button on their screen when they begin their journey, and swipe again at the destination to tell the app to stop recording their journey. The technology is able to identify the type of journey — short hop or regular — and, during the initial test phase, will charge no more than the price of a 24 h travel pass for all journeys taken within a single 24 h period. Trials of weekly and monthly caps are planned.
Delhi Metro Rail Corp has awarded L&T Construction a 42-month contract to design and build 5 km of bored twin tunnel, cut and cover boxes, and Chhattarpur, Chhattarpur Mandir, IGNOU and Neb Sarai stations on the Aerocity to Tughlakabad section of Phase IV of the metro. The project is being funded by JICA.