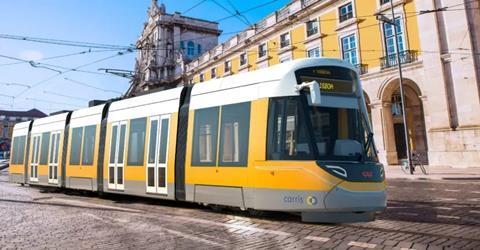 CAF has selected GMV to supply onboard IT systems for the 15 Urbos 3 trams that it is building for use in Lisboa from 2023.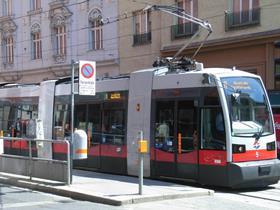 The Austrian Länder of Wien and Niederösterreich have agreed to build a 2·8 km cross-boundary tramway extension from Kaiserebersdorf to Europaplatz in Schwechat at a cost of €29m. The planned Route 72 would run every 15 min between Schwechat and Simmering U-Bahn station on Line U3.
MTR Corp has appointed Mott MacDonald Hong Kong Ltd to undertake planning and preliminary design works for the 500 m Airport Railway Extended Overrun Tunnel to be built beneath Lung Wo Road to the east of Hong Kong station to improve the turnaround of Tung Chung Line and Airport Express Line trains. Construction is planned by 2032.
The city of Jena and the Saale-Holzland district have announced their intention to directly award incumbent Jenaer Nahverkehr a contract to operate tram and bus services for 22½ years from January 1 2024.
Transport software company Swvl has signed a definitive agreement to acquire mobility-as-a-service software firm Door2door, which has 70 deployments across 10 European countries and 24% market share in Germany. Swvl CFO Youssef Salem said the acquisition 'provides us with a leading position in central Europe, attractive SaaS revenue base and pipeline, complementary suite of new mobility products, strong hub in Berlin and a launch pad for further European and global expansion'.
On March 15 Tramwaje Śląskie awarded Torpol a 14·3m złoty contract for the design and reconstruction of approximately 1·2 km of single track in ul Katowicka in Świętochłowice. This will be rebuilt using prefabricated reinforced concrete slab bottom track with vibration insulating mats.
Transport for London has awarded London Rail Infrastructure Improvement Framework contracts for major works to Balfour Beatty Rail, Morgan Sindall Construction & Infrastructure and Volker Fitzpatrick. Minor works framework contracts have been awarded to to MTR Corp, Osborne Infrastructure and Dyer & Butler.
Tramwaje Warszawskie has awarded Databout a 1·81m złoty contract to undertake preliminary studies for a planned tramway extensions from the Żerań FSO terminus to ul Płochocińska and al col Kuklińskiego and along ul Płochocińska from ul Modlińska to WarszawaŻerań railway station.
Keolis North America has appointed Alex Wu as Vice-President of Digital Transformation & Chief Information Officer, with responsibility for further digitising business processes, developing tools and implementing innovative technologies. He was previously Deputy Chief Information Officer at the US National Gallery of Art, and has worked in the medical, semi-conductor, computer manufacturing, telecoms and construction material industries.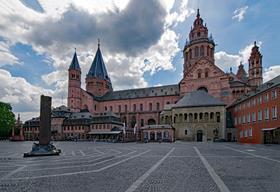 The city of Mainz has begun public consultation on three proposed tramway extensions. These are a short connecting route through Binger Strasse to relieve the Hauptbhanhof hub, a connection to Heiligkreuzviertel in Mainz-Weisenau, and a second line between Schillerplatz and Bismarckplatz to form an inner city ring.
JCDecaux Transport is rolling out programmatic digital out-of-home advertising on all of MTR Corp's lines in Hong Kong.
Former Massachusetts Secretary of Transportation Richard Davey has been appointed as the next President of New York City Transit; he takes up the position on May 2. Craig Cipriano, who has been Interim President since August 2021, becomes Chief Operating Officer.
Heidelberg council has approved a master plan for the Neuenheimer Feld district which includes the construction of a tram loop.