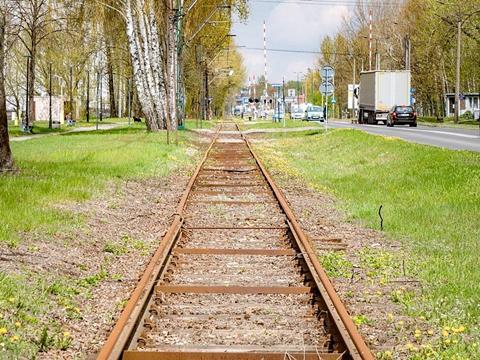 Tramwaje Śląskie has awarded a consortium of Silesia Invest, Spaw-Tor and Grotex a 49m złoty contract to modernise 3·5 km of mostly single track tram route along ul Wojska Polskiego in Sosnowiec, with 2 km to be double-tracked and the entire route made suitable for low-floor operation. New platforms and electrification equipment will be provided, underground utilities reconstructed and powered and heated turnouts installed.
HID Global's VAL100 validator and TripTick ATR220 contactless card, QR code and barcode readers for onboard, platform, ticket barriers, turnstiles and kiosk applications are now EMV L3 certified for use within Littlepay's payments infrastructure. 'We are able to offer transit agencies our combined solution within weeks of signing a contract', said Sarah Memmi, Partnerships Manager at Littlepay.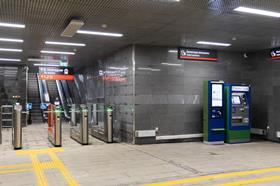 Modernisation of Tolstopaltsevo station on the future fourth Moscow Central Diameter was completed on May 1. 'From a typical suburban railway stop with outdated infrastructure, Tolstopaltsevo has become a modern station. With the MCD-4 launch, it will become an overground metro station with a predictable train schedule, a favourable tariff system and updated rolling stock', said Maksim Liksutov, Moscow's Deputy Mayor for Transport.
Trial running on Paris tram-train line T13 from Saint-Cyr to Saint-Germain-en-Laye begin on May 2. Opening is planned for July.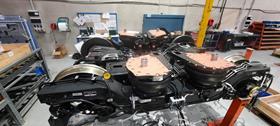 Stadler's Valencia plant has begun production of the bogies for the 46 trainsets ordered by the UK's Tyne & Wear Metro. The first train is scheduled to be delivered for testing at the end of this year.
The Administrative Court of Appeal of Paris has definitively approved the construction of CDG Express, work having been suspended by the Administrative Court of Montreuil in November 2020.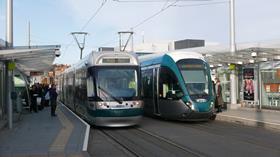 The UK's Light Rail Safety & Standards Board has published LRG23.0 Application of the Construction (Design & Management) Regulations 2015, which Safety & Assurance Manager Mark Ashmore said 'provides an exhaustive guide to every aspect of the regulations and how to comply with all the legal requirements for light rail projects of all sizes'. CDM 2015 created five duty holder roles — Client, Principal Designer, Designer, Principal Contractor and Contractor — and the guidance sets out the roles and responsibilities of each.