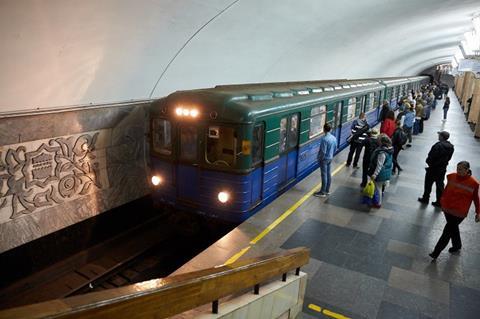 The Kharkiv metro resumed operations on May 24, services having been suspended and the stations used as shelters since Russia invaded Ukraine on February 24. Some of the fleet has been damaged, forcing service intervals to be increased to up to 30 min.
Casa Transport has awarded Colas Rail a €15m, 30-month contract to build the low-voltage systems for Casablanca tram routes T3 and T4, including CCTV, audio systems, SCADA and telecoms. This follows from contracts awarded last year covering the overhead electrification, substations and tracks for the central section of the two lines.
Massachusetts Bay Transportation Authority has launched a Small Business Enterprise programme for construction which will identify small contracting opportunities typically worth less than $3m, for which pre-qualified small businesses can bid.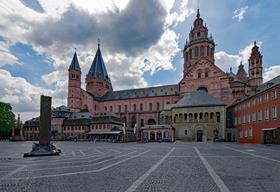 The city of Mainz is to spend some of its tax revenue windfall from local vaccine maker BioNTech on 23 electric buses (€10m), grassed tram lines (€5m) and tram infrastructure renewals (€4m), with a €365 annual ticket to be introduced for school pupils and early career trainees.
Singapore's Land Transport Authority has awarded Hwa Seng Builder a S$148m civil works contract for the construction of the Jurong Region Line station JW5 at Nanyang Technological University and 700 m of associated viaducts; all civil works contracts for the JRL have now been awarded. A consortium of Siemens Mobility and Concord has won a S$238m contract for the JRL's 66 kV and 22 kV AC systems, 750 V DC traction power supplies and auxiliary systems.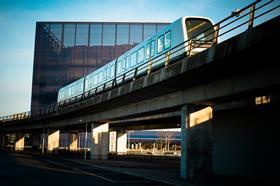 København metro authority Metroselskabet, operator Metro Service and Hitachi Rail have agreed a digital asset management contract running until 2027. This will focus on optimising maintenance and investments in rolling stock and infrastructure over a 30-year period. Tendering for an asset investment planning tool has also begun.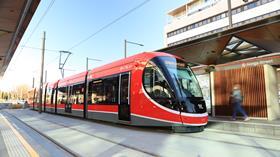 CAF´s LeadMind data acquisition, management and analytics tool is to be deployed on the 12 km Canberra tramway network and its 14 Urbos LRVs. Planned network extensions would have catenary free sections, with LeadMind supporting onboard energy storage systems to maximise efficiency and reliability.
Toronto regional transport agency Metrolinx has appointed Ricardo Certification as independent safety assessor for its GO Expansion commuter rail enhancement scheme. 'This is a complex, multi-faceted programme of works, with new rolling stock, a new traction system and extensive infrastructure upgrades which must be designed to the highest safety standards', said Richard Gibney, Certification Director at Ricardo. 'Using experience of similar projects around the world, we will provide independent assessment to help ensure safety remains at the forefront throughout the key design stages.'
Hamburger Hochbahn has formed a Hochbahn U5 Projekt GmbH subsidiary to plan and implement Hamburg automated metro Line U5 from Bramfeld to Hauptbahnhof and Volkspark. Around 70 employees from the current U5 working group are moving to the new subsidiary.