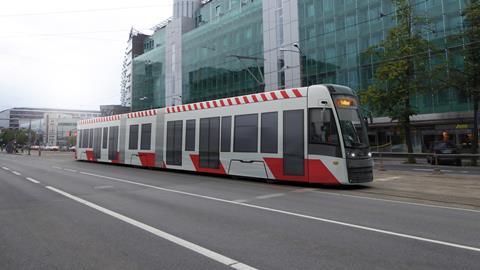 Tallinn has formally awarded Pesa a contract to supply eight Twist trams from Q3 2024, and immediately exercised an option for 15 more which takes the total value of the order to €52m. The three-section trams will be 28·56 m long with a capacity of 309 passengers including 65 seated. CAF and Škoda had also bid.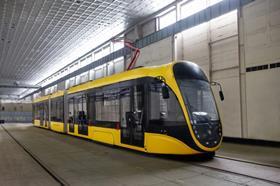 Kyiv has taken delivery of three more of 20 Tatra-Yug K1T306 trams ordered as part of a fleet renewal project financed by European Investment Bank loans. The 26 m long three-section low-floor trams have 59 seats, and a capacity of 260 passengers, and 95% of the parts are made in Ukraine.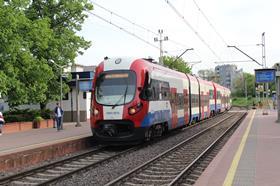 A contract has been signed for the doubling of the 7·5 km Podkowa Leśna Główna – Grodzisk Mazowiecki section of Warszawa's WKD suburban line by the end of 2023.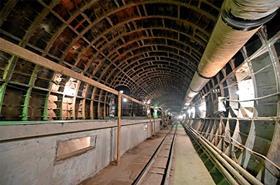 Construction is underway on the Suvorovskaya infill station on Moscow Metro's Koltsevaya Line. Plans to build the station were halted in 2017 when studies concluded that it was not needed, but the city authorities subsequently decided to build it to relieve congestion at the adjacent Novoslobodskaya and Prospekt Mira stations.
The €47·4m contract has been signed for the construction of a second Translohr guided bus route in Padova, linking the main station with Voltabarozzo.
Rio de Janeiro municipality and operator VLT Carioca has signed a contract to extend tram lines 1 and 2 by 700 m from Rodoviária to the future Terminal Intermodal Gentileza hub where there will be an interchange with the Transbrasil BRT and other bus routes.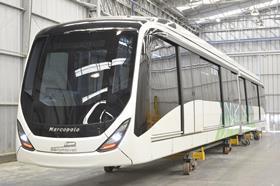 Construction is underway on a peoplemover to link São Paulo's Guarulhos airport terminals 1, 2 and 3 with Guarulhos Airport station on CPTM Line 13. Three peoplemover vehicles to be supplied by Marcopolo Rail will run every 6 min, with free travel.
Sunny Lee Wai-kwong and Carlson Tong have been appointed as independent non-executive directors of the MTR Corp board. Lee is a member of the Nominations Committee and the Technology Advisory Panel, and Tong is Chairman of the Audit & Risk Committee and a member of the Finance & Investment Committee.
Keolis has appointed Kim Kuziak as Vice-President of Business Development in North America, responsible for continuing Keolis' strategic growth objectives and expanding its portfolio through new partnerships with public transit agencies across the USA and Canada. She joined Keolis in November 2019 as Director of Business Development, leading process adherence and governance, pricing function and the technical proposal process.