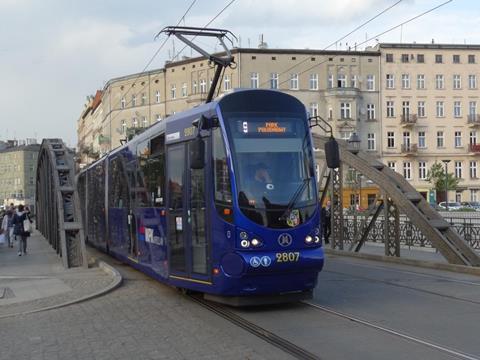 The city of Wrocław has put forward plans for five tramway extensions to be built by 2027: Tarczyński Arena – Maślice; Przyjaźni – Kupiecka; Sępolno – Swojczyce; Gaj – Szpital Borowska and Morwowa – Kajdasza. EU funding is envisaged.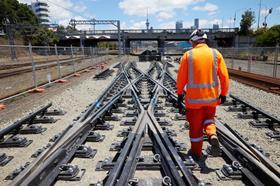 As part of the Auckland city Rail Link project, Martinus New Zealand has been awarded a contract for works around Waitematā (Britomart) station including structural strengthening and streetscaping, emergency egress walkways within the existing tunnel, construction of underground support walls, track slab construction, track realignment and cabling and signalling works.
Sato Kogyo has appointed Jacobs as design consultant for its contract to design and build Tavistock station and tunnels on Singapore's Cross Island Line Phase 1.
Pechatniki station on the second Moscow Central Diameter was opened in the southeastern suburbs of the city on June 10. Under construction since the fourth quarter of 2019, the three-level station includes an underpass allowing people to cross the railway which previously acted as a barrier to movement around the area.
T-Mobile customers can now access mobile voice and data services in the Canarsie Tunnel which connects Manhattan and Brooklyn on New York's L Line. 'Seamless connectivity offers riders a more enjoyable and productive transit experience as well as an added sense of safety and security', said Melinda White CEO of 5G wireless infrastructure provider Transit Wireless. 'People can stay in contact, keep messaging and enjoy a fast connection within the tunnel.'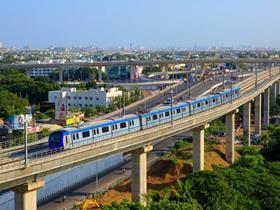 MA Siddique became Managing Director of Chennai Metro Rail Ltd on June 13, succeeding Pradeep Yadav who becomes Principal Secretary to Government, Highways & Minor Ports Department.
Ian Hale, Infrastructure Manager at London Trams, has been elected Chair of the UKTram Light Rail Engineering Group, succeeding Ian Middlemiss of Transport for Greater Manchester.