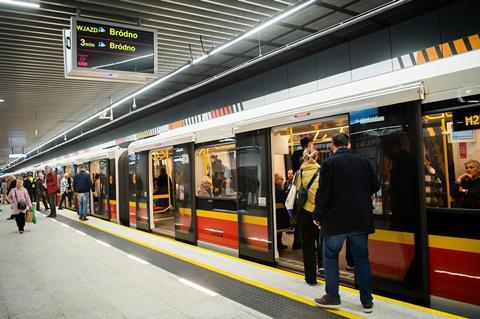 A 3·9 km extension of Warszawa metro Line 2 from Trocka to Bródno was opened by Mayor Rafał Trzaskowski on September 28. It was built by a joint venture of Gülermak and Astaldi. Trzaskowski announced that peak headways are shortly to be reduced to 2 min 20 sec on Line 1 and 2 min 50 sec on Line 2.
A 2 km, two-station southern extension of Nanjing Line S8 opened on September 30, running underground from Taishanxincun to Changjiangdaqiaobei. It takes the line to 47·3 km in total. CRRC Nanjing Puzhen has supplied four additional four-car Type B trainsets for the extension, taking the S8 fleet to 30 trains. An increase in the maximum speed on the elevated section of the line from 100 to 120 km/h is planned.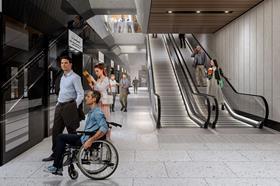 On September 30 Transport Infrastructure Ireland submitted the planning application for Dublin's MetroLink scheme, which would see an automated metro built between the Swords area in the north of the city and Charlemont in the south. Construction is expected to commence in 2025 with a view to opening in the early 2030s.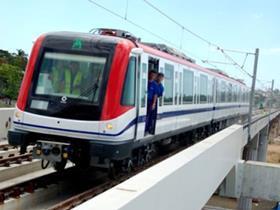 Santo Domingo metro operator OPRET has awarded engineering company Ayesa and Barcelona operator TMB a €2·4m, 24-month contract to supervise work to increase capacity on metro Line 1. This will include electromechanical equipment installation, quality assurance and contractor co-ordination work.
A 12·2 km, eight station extension of Dalian metro Line 2 from Xinzhaizi to the Dalian Bei railway station opened on September 30.
Keolis North America has appointed Tavares Brewington as Executive Vice-President for Legal, Risk & Compliance.