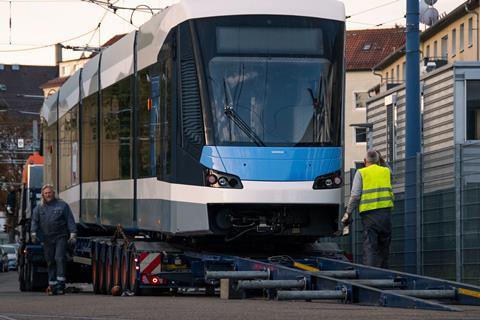 Stadtwerke Ulm/Neu-Ulm took delivery of the first of six Siemens Mobility Avenio trams on October 5, 10 months ahead of schedule. The rest are expected to arrive by April 2023. 'We are very pleased that we can deliver the Avenio to Ulm much earlier than planned. This gives SWU a head start in expanding local transport and making it more climate-friendly', said Julia Fischer, Vice-President for Light Rail & VAL at Siemens Mobility.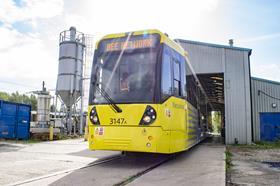 Manchester light rail operator KeolisAmey Metrolink has taken delivery of the last of a batch of 27 M5000 trams which Transport for Greater Manchester ordered from Bombardier Transportation (now Alstom) and Kiepe Electric in July 2018. The £72m order was funded by the government's Transforming Cities Fund.
The final section of the Milano – Limbiate inter-urban tram Line 179 closed on September 30 and was replaced by buses because of the high cost of urgently needed infrastructure maintenance works. Various plans for its modernisation have been put forward.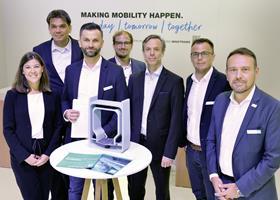 Hübner Group is to supply and maintain for 32 years up to 1 008 gangways comprising a double-corrugated bellows, a turning plate with floor covering and a radial articulation for up to 504 Citylink tram-trains which Stadler is to produce under a framework contract awarded jointly by six transport companies in Germany and Austria. 'A service contract of this type is a first for Hübner', said Timm Kohberger, Key Account Manager for Rail Sales. 'For transport companies it provides many advantages — cost security, active obsolescence management provided by the original manufacturer, and the assurance of high vehicle availability over the complete lifetime of each individual train.'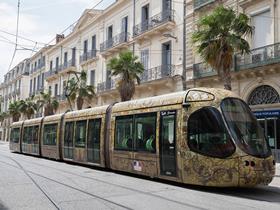 Approval has been granted for a 1·3 km extension of tram Line 1 to Montpellier Sud de France TGV station. Work is scheduled to begin in November for opening by early 2025 at a cost of €50m.
The US Federal Transit Administration has invited bids for $600m in the FY2022 and 2023 Section 5337 State of Good Repair Program grants for projects to fund the replacement of rail vehicles that have exceeded their useful life.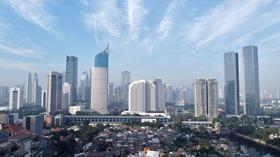 The Jatelindo consortium of PT Jatelindo Perkasa Abadi, Thales, Lyko and PT Aino Indonesia has implemented an electronically integrated payment and tariff system for public transport operators in the Greater Jakarta area. The Transcity UP ticketing platform developed by Thales is expected to support a minimum of two million trips per day.
The US Federal Transit Administration has published a Rail Transit Agency Accident Investigations — Background Research Report as part of its standards development programme. The report breaks down each element of the Safety Management System and explains how they support, direct and further the accident investigation process. It also includes recommended policies and procedures to help to shift the industry from a reactive stance to a more proactive one with a greater focus on incident prevention.
Moscow Metro is testing a wayfinding system on Moskva-2020 trainsets on Line 5, with onboard screens displaying information about exits and interchanges and journey times. A wider roll-out is planned.
Keolis North America has appointed Stephan Oehler as Chief Financial Officer. He will retain the role of CFO for Boston commuter rail operator Keolis Commuter Services until a replacement is appointed. 'His knowledge of the industry and various modes of transportation gives him a unique understanding of our businesses' various needs', said CEO David Scorey.