Mayor of London Sadiq Khan visited Bank station's new Cannon Street entrance and accessible ticket hall on February 27 to mark the completion of a £700m refurbishment which has increased the capacity of the London Underground station by 40%. The entrance provides access to the Northern Line and Docklands Light Railway via six escalators.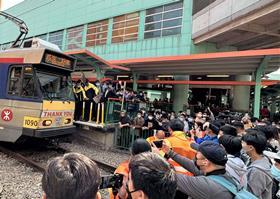 Hong Kong's MTR Corp held an event on February 26 to mark the withdrawal of its Phase 2 light rail vehicles. One has been donated to a school to inspire interest in engineering. 'Serving the northwestern New Territories for over 30 years and connecting communities, Phase 2 LRVs have provided convenient and quality public transport', said Operations Director Dr Tony Lee. He said the CRRC Nanjing Puzhen Phase 5 LRVs which began entering service in 2020 'are equipped with enhanced features to provide better customer experience'.
Metrowagonmash has completed the delivery of 12 five-car 81-765.B/766.B metro trainsets which Baku ordered in 2019. Changes from similar Moskva metro trains supplied to the Russian capital include a new livery, revised headlights and passenger information systems, noise and heat insulation improvements and ultraviolet air filtration.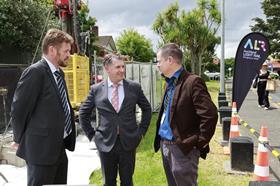 New Zealand's Minister of Transport Michael Wood attended the start of work on one of 30 boreholes which will provide core samples to help identify the most technically viable route for the proposed Auckland light rail line. 'The first pieces of a very complex infrastructure jigsaw are being put in place, the physical start to a challenging and exciting project that is going to bring so many positive changes', said Auckland Light Rail Ltd Chief Executive Tommy Parker on February 23.
The Sepulveda Transit Corridor Partners consortium has appointed RATP Dev to develop an operations and maintenance concept for a proposed metro line between the San Fernando Valley and Westside regions of Los Angeles. LA Metropolitan Transportation Authority has commissioned two consortia to develop alternative proposals for the corridor, with STCP working on a metro concept and LA SkyRail Express on a monorail proposal.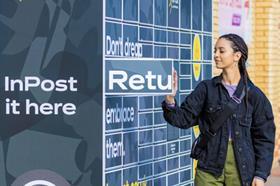 InPost is setting up parcels lockers at public transport stops in Roma, Barcelona and Manchester. 'Customers like our parcel lockers for the convenience they offer, and partnerships with public transport make it even faster and easier to use our services', said InPost CEO Rafał Brzoska February 2. 'Commuters can now send and receive parcels on their way to or from work, at the time and place that fits best into the rhythm of their daily life.'
At the request of the House Transportation & Infrastructure Committee, the US Department of Transportation is to undertake an audit of the Federal Transit Administration's oversight of Philadelphia operator Southeastern Pennsylvania Transportation Authority's certification of CRRC MA's adherence to Buy America requirements during the supply of double-deck coaches for commuter train services ordered in 2017. The audit will assess SEPTA's calculation of the total value of foreign components for the purpose of determining compliance with Buy America requirements.
Laing O'Rourke has been awarded an A$82·5m contract to build an accessible footbridge at St Marys Station in Sydney, where interchange will be provided between the future Western Sydney Airport metro line and the Sydney Trains suburban network.
RATP Dev USA has appointed Ibrahima Toure as Chief Development Officer. He was previously Regional Vice President at Transdev North America. 'We're confident that his boots on the ground experience gives him a unique perspective and will prove to be an extremely valuable asset to RATP Dev', said Cyril Aubin, CEO of RATP Dev USA.
Washington Metropolitan Area Transit Authority has announced a partnership between the Metro Transit Police Department and DC Metropolitan Police Department to increase the police presence at stations.