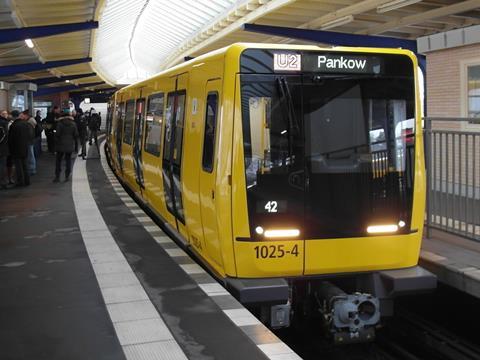 Local media reports that the capital's transport operator BVG is developing an ambitious BVG 2050+ Expressmetropole Berlin expansion plan, which according to internal documents envisages increasing the U-Bahn network from 155 to 318 km. There would be extensions at the outer ends of all lines except U5, and the creation of a U0 outer ring serving Pankow, Friedrichsfelde, Neukölln, Steglitz and Jungfernheide. The tram network would also be expanded.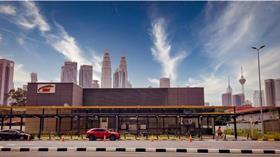 One of the stations on Kuala Lumpur's Putrajaya Line has been named Raja Uda-UTM to raise the profile of the nearby Universiti Teknologi Malaysia, which will open a merchandise kiosk at the station and hold events there. 'As a producer of talent and expertise in the engineering field, this strategic partnership will undoubtedly benefit each party regarding job creation, labour supply and R&D', said Vice-Chancellor Prof Ahmad Fauzi Ismail.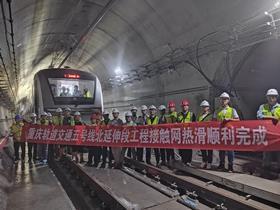 A 9 km extension of Chongqing metro Line 5 opened on February 27, linking EXPO Garden Centre in the centre with Yuegangbeilu to the north. There are five intermediate stations with one more to open later.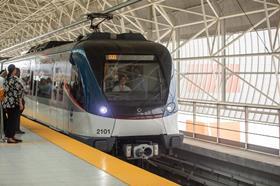 A 2·2 km branch of Panamá metro Line 2 opened on March 15, running from Corredor Sur to Aeropuerto Internacional de Tocumen with one intermediate station serving Universidad Tecnológica de Panamá. TSO and CIM supplied track and electrification.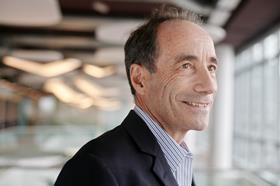 Chief Executive Officer of Keolis' international business Bernard Tabary died on March 19 at the age of 62. He started his career with the Bolloré group in 1983, joining Keolis in 2005 as Executive Vice-President in charge of Eastern France and Ile-de-France. He was appointed CEO International in 2011. He was also President of the Australia France Business Association, a member of SNCF subsidiary AREP's board, and had recently been elected to the UITP board.
The first of 14 eight-car trainsets ordered from CRRC Dalian in 2015 entered revenue service on Kolkata metro Line 1 on March 17. The first set arrived in March 2019, but further deliveries and testing were delayed by the pandemic.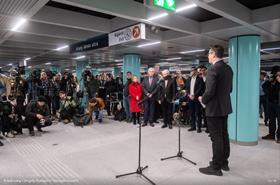 Services over the full length of Budapest metro Line M3 restarted on March 20 following the completion of accessibility and refurbishment works at Arany János utca and Nyugati pályaudvar stations. The modernisation programme is to be completed with the reopening of Lehel tér and Nagyvárad tér stations in May.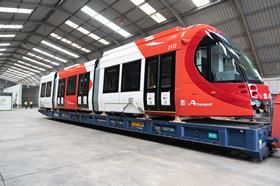 Traktionssysteme Austria is supplying traction motors for the 13 electric and battery-powered Urbos trams which CAF is building for the Parramatta Light Rail project in Sydney.
Fairtiq has developed an off-peak feature for the ticketing app it supplied to Genève public transport association Unireso. People who travel at least 10 times in a month during off-peak hours (09.00 to 15.59 and 19.00 to 06.59 on weekdays) receive a 20% discount on any off-peak trip the following month. This is aimed at people who do not want to commit in advance when choosing a ticket and still want to benefit from advantages for frequent travellers.
Systra has been appointed as system integrator for the Sydney Trains electrical isolations improvement programme, with responsibility for design, type approval, construction and commissioning of integrated remote switching on the 1·5 kV DC overhead and high voltage networks.
Rugged computer supplier Durabook is providing Chicago commuter operator Metra with S15AB laptops. 'Metra runs nearly 24/7 and asks a lot of all its equipment, from trains to laptops used in the field where Chicago weather can be extreme', said Aaron Schulz, Metra Senior Car Inspector. 'We are using the Durabook S15AB, the thinnest and lightest 15·6 inch model in its class, that also offers the latest technology. Going forward Metra plans to provide some of our users with the Durabook S14I rugged laptop, and to introduce some executives and managers to the Durabook U11 rugged tablet.'