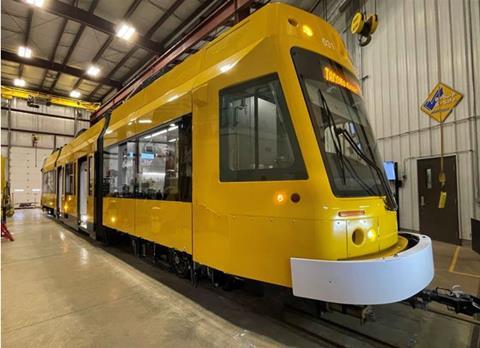 Brookville Equipment Co delivered the first of three Liberty NXT trams to Portland in March, with the other two expected to arrive in the coming months. The vehicles will be used to increase frequencies on Streetcar routes A and B to accommodate a projected growth in ridership.
Refurbishment of Gotsiridze station on the Tbilisi metro has been completed. Mayor Kakha Kaladze explained that the 4·7m lari project had taken two years because of a change of contractors. The buildings have been renovated and canopies added. Accessibility improvements in the project budget included the installation of two lifts and tactile paving.
FGV is to call tenders for the construction of a one-stop underground extension of the Alacant tram network from Luceros to a two-platform four-track station beneath a transport interchange adjacent to the main line terminus used by high speed trains from Madrid. The project is expected to take 52 months at cost of €132m.
A study undertaken by Deutsche Bahn has confirmed the feasibility of constructing an additional S-Bahn tunnel between Hamburg Hbf and Altona, with two planned stations at Sternschanze and Holstenstraße. The next step will be to select the best five potential alignments, for further investigation.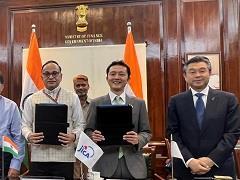 Japan International Co-operation Agency signed agreements with the government of India for four loans totalling ¥426·8m on March 29. One would provide ¥98·6m to support work on the Patna Metro Rail network, where lines 1 and 2 are currently under construction.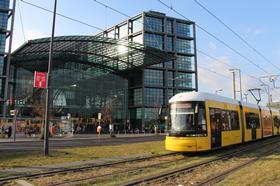 Henrik Falk has been selected as the next CEO of Berlin public transport operator BVG with effect from January 1 2024. Currently CEO of Hamburger Hochbahn, he will replace Eva Kreienkamp, who is stepping down at the end of September.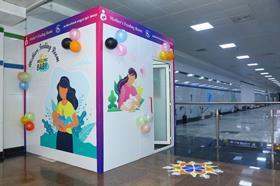 The Chennai metro now provides baby feeding and changing rooms at seven stations.
ACC M has refurbished the first of the fleet of Translohr STE 4 guided buses used in Clermont-Ferrand. The work includes the modernisation of doors, floor, cab and passenger information systems, along with the refurbishment of the guidance system.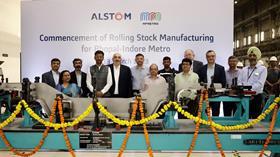 Alstom has started production of Movia trainsets for the Bhopal and Indore metro projects. Under a contract with Madhya Pradesh Metro Rail Corp signed in July 2022, Alstom is building 27 three-car trainsets for the 31 km two-line network in Bhopal, and 25 for the 31·5 km Yellow Line in Indore.
Vodafone has reintroduced wi-fi services for its customers at more than 260 London Underground stations, using BAI Communications networking. Since March, Vodafone customers have been able to use 4G and 5G mobile connectivity at Archway and Tufnell Park stations on the Northern Line; further stations and tunnel sections are to be connected later this year.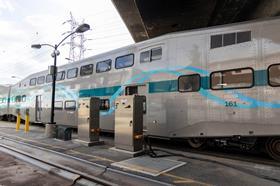 Elisa Cunningham has joined Southern California commuter rail operator Metrolink as Chief Technology Officer, and Lisa Bahr as Chief Customer Experience officer. Cunningham was previously Assistant Vice-President of Technology at Dallas Area Rapid Transit, while Bahr joins from Cubic Transportation Systems where she was global Director of Marketing, Communications & Customer Experience.