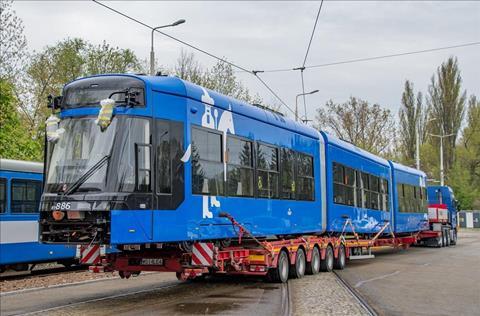 Poland's Centre for EU Transport Projects has awarded MPK Kraków 52·4m złoty to co-finance an existing order for 10 Stadler/Solaris Lajkonik II trams. MPK Wrocław and Tramwaje Śląskie were also awarded funding.
The province of Ontario issued a request for qualifications for the Advance Tunnel Contract for Toronto's 8 km Yonge North Subway Extension on April 27. The scope includes designing the tunnels and building the launch and extraction shafts that will be used for the tunnel boring machines. It also includes the design and construction of headwalls for stations and emergency exit buildings. To deliver the new subway as quickly as possible, tunnelling will begin first, followed by a separate contract to build the stations and railway systems.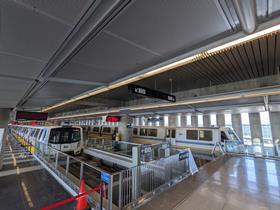 On September 11 the San Francisco Bay area's BART will roll out a 'reimagined' service plan responding to post-pandemic travel patterns. There will be a minimum service of a train every 20 min, rather than every 30 min. Yellow Line services will be increased from every 15 min to every 10 min, but elsewhere some weekday service will be slightly scaled back based on ridership trends; the Blue Line will have a train every 20 min at all hours, which is an increase at nights and weekends but an extra 5 min between trains during weekdays.
A 1·4 km one-station extension of Tehran metro Line 4 from Eram-e Sabz to Allameh Ja'fari opened on May 1. A further extension to the Jannat Abad district is planned.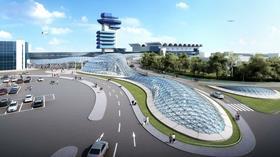 On May 2 București metro operator Metrorex formally awarded a consortium of Turkey's Gülermak and local partner Somet a €254m, 48-month design and build contract covering civil works on the 7·6 km section of metro Line M6 from the future Tokyo station to Henri Coandă International Airport at Otopeni. The project is being financed from national sources and a loan from the Japan International Co-operation Agency.
California Governor Gavin Newsom has appointed current Assistant Inspector General of BART Claudette Biemeret as the next Inspector General, with a four-year term. The BART Inspector General provides independent oversight of all activities to ensure the effective use of resources and compliance with federal and state laws.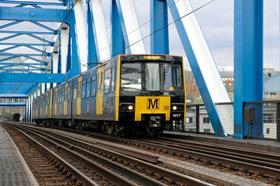 Stadler has commissioned Diamond Rail Services to undertake a deep clean of the current Tyne & Wear Metro trains, which are due to be replaced by 2025 with new cars being supplied by the Swiss company. Floors will be cleaned, resealed and polished, damaged and threadbare seats replaced, grab poles polished and interior panels and windowsills repainted.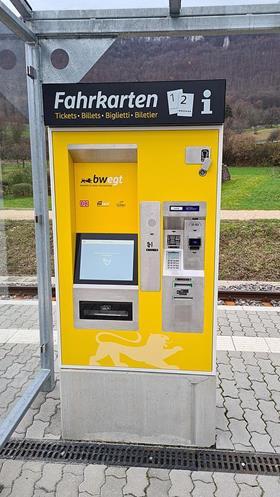 Almex is supplying DB's ticket distribution subsidiary DB Vertrieb with 148 ticket vending machines for installation at Karlsruhe operator Albtal-Verkehrs-Gesellschaft's stops by the December 10 timetable change.
Ferrocarrils de la Generalitat Valenciana has called tenders for the replacement of the CCTV systems on its trains and trams and in its depots. Around 2 000 cameras are required across the Valencia and Alacant networks. New functions should include passenger-counting and better data transfer with other on-board equipment.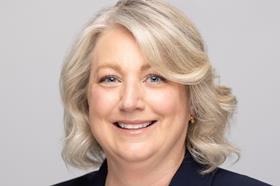 The American Public Transportation Association has appointed Christiana Cameron as Chief Financial Officer with effect from May 8. She was previously CFO at the Intelligent Transportation Society of America.