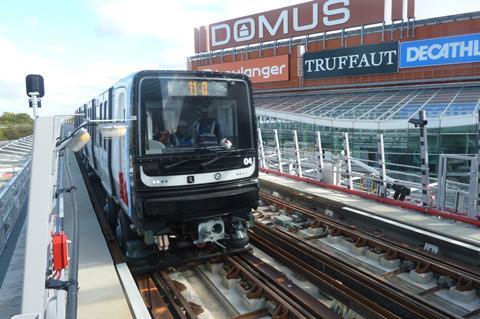 Paris transport operator RATP has put the first of 39 Alstom MP14CC trainsets for metro Line 11 into service. The five-car rubber-tyred wide-bodied trainsets will replace the oldest MP 59 sets, with 20 additional trains to support the Rosny-Bois-Perrier extension which is scheduled to open in 2024. They are equipped with Octys CBTC which is to be deployed from November. The total cost of the 39 trainsets is €310m, with Ile-de-France-Mobilités providing 74% and RATP 26%.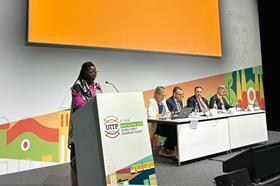 Renée Amilcar, General Manager of Transit Services at Ottawa's OC Transpo, was elected President of UITP at the organisation's General Assembly on June 4.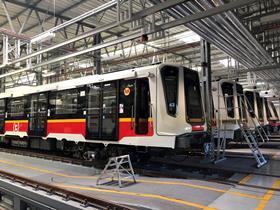 Siemens Mobility has completed the P4.3 overhaul of the 420 bogies on the 35 Inspiro metro trainsets supplied to Warszawa Metro in 2013-14. The project began in 2021, and included scheduled reconditioning of the wheelsets and replacement of metal and rubber components. Major repairs were carried out at the Siemens plants in Graz, Penig and Nürnberg, and partly in Poland in co-operation with a local partner.
Paris regional transport authority Ile-de-France-Mobilités has formally selected Keolis to operate the future Grand Paris Express lines 16 and 17, which will share part of their routes. The seven-year contract approved on May 30 will start in July 2023. The opening of the lines is currently planned for the end of 2026, and there are options to extend the contract to a maximum of 10 years which can be exercised as extensions open. The deal is worth up €300m for Keolis.
The Regional Rapid Transit System rail network which India's National Capital Region Transport Corp is developing to serve the Delhi area has been branded as Rapidx.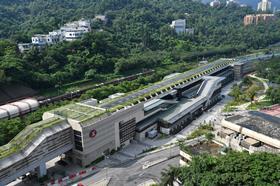 The Science Based Targets initiative has approved MTR Corp's targets for reducing greenhouse gas emissions by 2030. By 2023 the Hong Kong operator aims to reduce its GHG emissions from rail transport by 46·2% per passenger-km compared to 2019 levels, and GHG emissions from its investment properties by 58·6% per square metre. It also aims to reduce absolute indirect GHG emissions as a consequence of its activities by 13·5%.
The UK's Light Rail Safety & Standards Board has launched an initiative to identify gaps in current safety training and help operators to source suitable courses.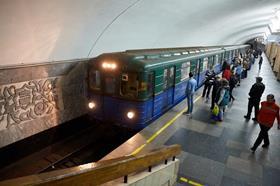 Kharkiv Metro has called new tenders for the supply of eight five-car open gangway trainsets; CRRC Tangshan had been selected in June 2020, but the trains were not delivered.
Delhi Metro Rail Corp is to use equipment including vibration sensors, tilt meters and load cells feeding into a real-time web-based monitoring system to assess the condition of nearby buildings during tunnelling work between Derawal Nagar and Pulbangash on the Janakpuri West – RK Ashram Marg section of Phase 4. DMRC said 'these areas are extremely congested and there are innumerable buildings which are centuries old and some are not in very good condition'.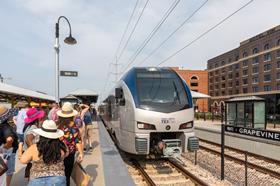 Trinity Metro's TEX Rail commuter line between Fort Worth and Dallas/Fort Worth International Airport has carried 2 million passengers since opening in January 2019, and reports a 30% increase in ridership from pre-pandemic levels.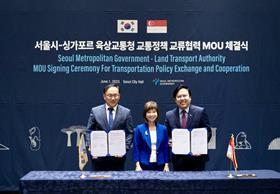 Seoul Metropolitan Government and Singapore's Land Transport Authority have signed a Memorandum of Understanding renewing a 2008 agreement covering co-operation in transport policy and planning, creating pedestrian-centric and cyclist-friendly environments and the development of environmentally-sustainable transport with what LTA called 'car-lite, sustainable, and liveable cities'.
San Francisco's BART is seeking new members for the Accessibility Task Force which advises the board and staff on disability-related issues.
Leslie S Richards has been reappointed as General Manager & CEO of Philadelphia transport agency SEPTA on a four-year contract running to January 2027. She became General Manager & CEO in January 2020, after being PennDOT's first female Secretary.