NETHERLANDS: The seventh Rail-Tech Europe exhibition is being held at the Royal Dutch Jaarbeurs in Utrecht on March 31 to April 2.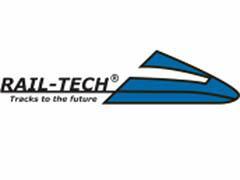 With Dutch infrastructure manager ProRail pressing ahead with its 'Triple A' strategy to accommodate more traffic on the national rail network through smarter operating and targeted investment in additional capacity, there will be much to discuss at the Benelux region's leading international exhibition and conference in Utrecht. Freight traffic on the Betuwe Route is building up steadily after a shaky start, and testing is underway ahead of the long-awaited opening of HSL-Zuid.
More than 5 000 visitors from around 30 countries are expected to visit Utrecht for Rail-Tech Europe 2009. This year there will be four conferences running alongside the exhibition, bringing together representatives from national and international authorities, national railway operators and the supply industry. These are scheduled for the first two days, so that delegates will have ample opportunity to attend the exhibition.
As well as sessions on Rail Infrastructure Maintenance and Wayside Train Monitoring Systems, there will be a two-day workshop on Managing Rail Infrastructure Projects. A special presentation on the InteGRail project to develop interoperability between railway information systems is being arranged in association with Unife, and another conference will address the topic of Light Rail & Liveable Cities, in conjunction with a technical visit to Den Haag.
Over 120 exhibitors
The three-day exhibition has attracted a wide range of companies from the Netherlands and Belgium, together with firms from across Europe. Full details can be found in the exhibition catalogue produced by Railway Gazette International.
Several of Europe's major rolling stock manufacturers will be participating, together with subcontractors and component suppliers. As in previous years, there is a strong focus on the infrastructure market, with both ProRail and Infrabel participating. There will be a wide representation from infrastructure contractors and engineering companies, together with specialist suppliers from the civil engineering, trackwork, signalling, communications and overhead electrification sectors.
Once again, the centrepiece of the exhibition halls will be 150 m of temporary track supplied by Voestalpine Railpro, where exhibitors will be able to display vehicles and track maintenance machines, as well as infrastructure components.
The number of consultancies participating in Rail-Tech Europe continues to grow, and the event has attracted much interest amongst firms in the Netherlands and elsewhere. A growing number of these companies are focused on the research, testing and certification sector, including several Notified Bodies offering testing and certification services under the European Technical Specifications for Interoperability.
Reflecting the widespread concern over recruitment and training of skilled engineers and technicians being expressed by operators and suppliers right across the European rail industry, this year's event will include a Rail Career Square for the first time. Introduced at the request of a number of exhibitors, this is intended to act as a 'one-stop shop' for candidates seeking a career in the rail sector. The Square will bring together companies looking for qualified and talented technical personnel, as well as job brokers, recruitment agencies and training organisations.
For further details of Rail-Tech 2009 contact:
Europoint BV, PO Box 822
NL-3700 AV Zeist
Netherlands
T. +31 30 6981 800 F.+31 30 6917 394
Visit Railway Gazette International at Rail-Tech Europe on stand 8E-008