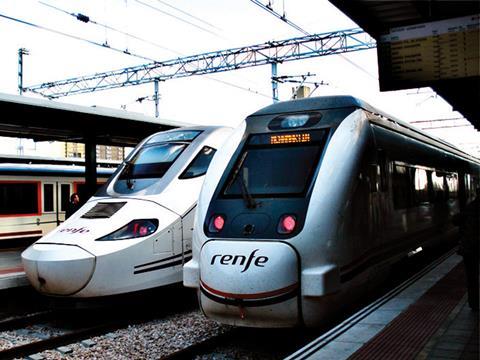 SPAIN: The national government, the regional authority for Castilla y León and national operator Renfe have signed an agreement covering the establishment of a vocational training scheme for railway maintenance staff.
The 'dual professional training' scheme is intended to provide vocational qualification in mechanical and electrical engineering skills to young people seeking to develop a career with Renfe. The courses will be held at Valladolid's Juan Herrera Vocational Training Centre. The agreement covers an initial intake of 20 students in the 2014-15 academic year and a further 20 students for the following academic year.
Students will be offered around 2000 h of tuition, of which just under half would be provided at Renfe sites focusing on practical and theoretical aspects of rolling stock maintenance. Areas of study will include the operation and maintenance of braking systems, HVAC equipment, diesel and electric drivetrains and auxiliaries.
Renfe says that the launch of the training scheme in Valladolid marks the start of a 'renewal of professional skills' within the Spanish rail sector, and that it expects to expand the dual vocational training programme to more educational institutions across the country in the months ahead.