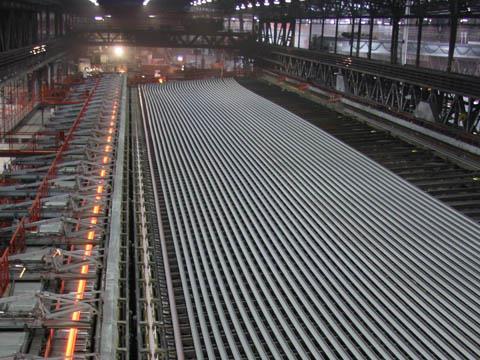 ON JUNE 29 Voestalpine Railpro signed an agreement to acquire 49% of René Prinsen Spoorwegmaterialen, with retrospective effect from January 1. A complete take-over of the firm will come into effect in two years.
Based at Woudenberg in the Netherlands, René Prinsen Spoorwegmaterialen specialises in the removal and recycling or re-sale of used sleepers, rails and other track components. As well as its home country, RPS operates in the UK, Ireland, France and Belgium, and has supplied materials to Japan.
The company has 22 employees, and the 2006 turnover totalled €8·9m. As part of the deal René Prinsen has joined the board of Voestalpine Railpro, acting as a consultant in reverse logistics and recycling.