Do airports need dedicated express shuttle trains, or should services be aimed at all rail users? Proposed changes to London's Gatwick Express are just one part of an international debate, which is complicated by local politics and geography.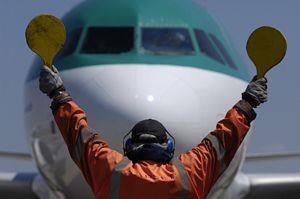 Andrew Sharp
Director-General, International Air Rail Organisation
DEDICATED long-distance trains connecting airports located on national high speed rail networks with other cities seem not to work. In the 1980s Lufthansa and Alitalia tried chartering their own train services from Frankfurt and between Roma, Napoli and Firenze. There was a reasonable degree of success, but not enough.
The Lufthansa Airport Express ran between Frankfurt, Köln and Düsseldorf through the picturesque Rhein valley, and a Frankfurt - Stuttgart service followed. Tourists loved it, but their low-fare tickets depressed earnings. These low receipts were acceptable as long as no investment was required, but income was insufficient to justify continuation once the rolling stock needed replacement; services ceased in 1993.
Trains have a higher capacity than aircraft, and today air-rail intermodality on the high speed networks makes use of only part of a train. Coach 12 of Frankfurt Airport - Stuttgart trains is reserved for Lufthansa passengers changing between train and plane at Frankfurt. The front one or two coaches of 10 Thalys trains between Brussels and Paris is reserved for Air France passengers using the code-share which replaced the 10 return flights on the route. These services are only possible because of the integrated stations at the airports.
Airport expresses
Arguments are more evenly balanced on city centre to airport services. There is little doubt that passengers prefer a dedicated service. This was demonstrated by research on-board RER Line B trains to Paris-Charles-de-Gaulle airport. Air passengers disliked the steps up into the train, which are inconvenient with luggage. There was nowhere to put baggage once on the train. Some trains stopped at stations where passengers felt intimidated, giving rise to personal security concerns.
On dedicated airport services, special provision is usually made for baggage. Efforts are made to have level access between platform and train, though this is not easy in a multi-user environment. In-town check-in is provided on some services such as KLIA Express in Malaysia and Airport Express in Hong Kong. Heathrow Express has large transparent luggage stacks and transparent overhead racks, and the internal layout on the Oslo Airport Express ensures that all passengers face the luggage stacks. Airport express services tend to be non-stop, or make intermediate stops mainly for air passengers.
Passengers with large bags may need extra time to board and alight, increasing station dwell times. This means that services like Gatwick Express, where the policy is to have a train always in the station, are preferred. People can take their time boarding, without feeling under pressure and becoming even more stressed. It also means that passengers arriving at Gatwick Airport can sit and await departure for London in the comfort of their train, rather than having to stand and wait on the platform.
However, Gatwick Express also illustrates an argument against dedicated services. Commuters see a modern, expensive and relatively uncrowded train go by as they await their own crowded services, and these commuters have more influence than inbound air passengers over politicians and local decision-makers. The solution in Milano was to fit out a sub-fleet of the new TAF double-deck trains for the Malpensa Express service. These have extra luggage space and a different livery, but are otherwise little different to the commuter trains delivered at the same time. Toronto's solution is to put money simultaneously into the GO Transit commuter rail services and the planned Blue22 airport express.
Where is the market?
A good airport railway offers a strong welcome to a country for potential investors and providers of jobs: it is also a showcase for a country's rail system and may encourage tourists to try train travel, rather than hiring a car.
The advantages of non-dedicated services are highlighted in København, where trains from the airport not only serve the city and major cities in Denmark, but cross the Øresund to destinations in southern Sweden too.
This illustrates a key point: where is the market? If, as in Oslo, most of the traffic wants to use the main corridor between the airport and the city, either to go to the city itself or to take onward transport to the south and west of the country, it makes sense to have a dedicated service. If the airport is very busy, as with London Heathrow and Gatwick (with 63 million and 32 million passengers a year respectively), a dedicated service makes sense.
If the catchment area is more dispersed, there is a need for services which are better equipped to tap the diverse markets. Frankfurt is a good example. The S-Bahn station opened in 1972, providing services to most of the city to the east as well as places such as Mainz and Wiesbaden to the west. Subsequently a regional service was introduced, and with the opening of a new inter-city station in 1999 the station was plugged into the national high speed rail network. This expanded the airport's catchment area to much of Germany; as a result more and more people are accessing Frankfurt airport over distances of more than 100 km, and doing so by rail.
Another good example is Manchester, which has a significant catchment area stretching from Chester to Newcastle. The TransPennine Express network provides an excellent feeder service, giving rail a higher market share for journeys to the airport from cities at medium distances such as Leeds (70 km) and York (110 km) than for short-distance trips from the city itself. The volumes from these places would never justify a dedicated service, and in this case it is better to mix local and international traffic on the same train to achieve economic loads.
London's major airports show the opposite effect. The city has a residential population of 8 million with a daily inflow of another 1 million commuters, and the volume of inbound and outbound traffic justifies the provision of dedicated airport services. It is disappointing for the airport community at Gatwick that the Strategic Rail Authority, in its draft Brighton Main Line Route Utilisation Strategy, suggested dropping this key feature of Gatwick Express, as well as introducing intermediate stops at East Croydon and possibly Clapham Junction (p217). IARO hopes that the UK government will listen to the many objections that have been made to this proposal.
There are now around 110 airports world-wide with a rail connection of some kind. According to our database, nearly 300 more airports are planning, considering or building a link. All the projects are different, as all face local issues and must meet local concerns.
It is interesting to see how the various challenges are being met, and learn from different ideas and insights adopted in various countries. It is clear that there are many ways of doing the job, and IARO is helping to spread the many good ideas and good practice from which new operators can benefit.
CAPTION: Located on the cross-Øresund rail link, the station at København Airport is served by inter-city and local services from most Danish cities and regional EMUs from towns in southern Sweden
CAPTION: A major selling point of dedicated airport expresses is the ability to offer in-town baggage check-in, as seen in Kuala Lumpur
CAPTION: The TAF double-deckEMUs used on Ferrovie Nord Milano's Malpensa Express are fitted with extra luggage stacks, and painted in a distinctive livery but are otherwise similar to units used by FNM and Trenitalia on suburban services in several Italian regions
IARO is organising a conference on airport rail links in Chicago on April 12-13. Further details at http://www.iaro.com