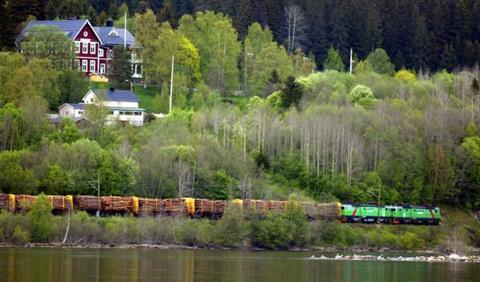 Green Cargo has renewed contracts with two industrial customers for the transport of wood chips and pulpwood from Norway to Sweden. The contract extensions take effect from December and will see Green Cargo move the commodities on alternate days. Trains in Norway are operated in partnership with Grenland Rail, which collects loaded wagons from Moelven's terminals and moves them as far as Kongsvinger, from where Green Cargo takes over to provide haulage to BillerudKorsnäs's sites in Sweden.
Transfesa Logistics has started operating multimodal food services for Kellogg's, with direct Spain – Portugal and Spain – UK routes carrying cereals and Pringles crisps.
Charles Puech d'Alissac became president of SNCF's rail motorway business VIIA on June 15, succeeding Thierry Le Guilloux.
VTG Rail Logistics has completed a programme launced in 2014 to replace or modernise 800 of its fleet of 1 500 LPG tank wagons. The refurbished wagons have a high payload, quieter brakes and buffers offering greater crash protection. Most of the wagons are also equipped with the VTG Connector telematics module.
CSX Executive Vice-President Ed Harris is to retire on August 1, 2020. The Class I's Safety and Facilities business units that had reported to him will transition to Jamie Boychuk, Executive Vice-President Operations, who took over Harris' leadership of the Operations function in October 2019.
RENFE Mercancías has relaunched a freight service moving imported soya beans from the port of Tarragona to the Bon Àrea food co-operative in Lleida, having lost the traffic two decades ago. The trains are formed of 17 Type TT5 hopper wagons, carrying a payload of around 850 tonnes.