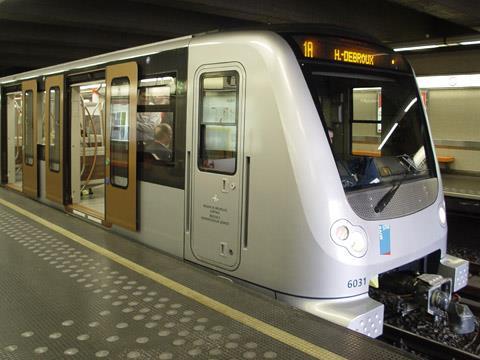 Belgium: Following trials, Ingeteam is to supply five energy recovery systems for the Brussels metro which it says will make it possible to recover 10% to 30% of traction energy.
France: Ateïs is to supply a public address system for RATP's Châtelet Les Halles station.
Panama: Transports Metropolitans de Barcelona, Ayesa and Louis Berger are to provide technical assistance for the construction of Panamá City metro Line 2 under a US$32m, five-year contract.
Poland: PKP IC has equipped all its locomotives with PKP Informatyka data recorders linked to forward-facing cameras and voice recorders.
USA: Greater Orlando Aviation Authority has selected Mitsubishi Heavy Industries America and Sumitomo Corp to design, build, operate and maintain for five years a 2·3 km peoplemover at Orlando airport.