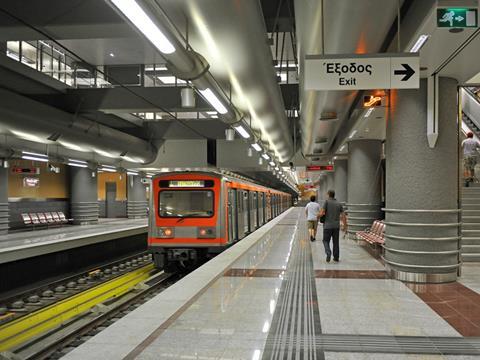 Greece: Masabi has deployed a JustRide mobile ticketing systems across Athens' rail and bus services.
Saudi Arabia: Al-Rashid Trading & Contacting has ordered NEM Solutions' AURA wheel lifecycle management technology including two automatic wheel profile measurement systems for use at SAR's workshops.
ArRiyadh Development Authority has selected Indra to provide fare collection and access control systems for Riyadh's future network of six metro lines and 1000 buses. The €266m contract includes a 54-month implementation phase and 10 years of maintenance and support.
USA: Cubic Transportation Systems and GlobeSherpa are to supply mobile ticketing to Chicago Transit Authority, commuter rail operator Metra and bus operator Pace. Cubic has a $5·4m share of the contract and will earn commission from tickets purchased through the app.