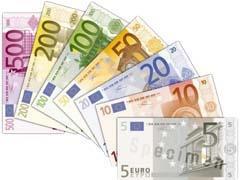 Australia: Frazer-Nash is to work with the Rail Industry Safety & Standards Board to provide independent validation of the draft Rail Systems Interoperability Standard AS7450, covering the introduction or upgrading of infrastructure, rolling stock and other systems.
Denmark: Compliance software specialist Comply Serve is to supply cloud-based risk assessment tools to the Copenhagen Metro Team consortium building the Cityringen line in København.
India: Under a €200 000 contract Gunnebo is to supply Chennai Metro Corp with flap-gate ticket barriers originally developed for Kowloon–Canton Railway.
Romania: Alstom Transport has ordered a Rafamet UBF 112N lathe for a Bucaresti metro depot, where it will replace a UBC 150 unit which Rafamet delivered in 1984.
UK: Sweett Group has been awarded a four-year contract to provide cost management services for TfL's London Overground Capacity Improvement Programme.