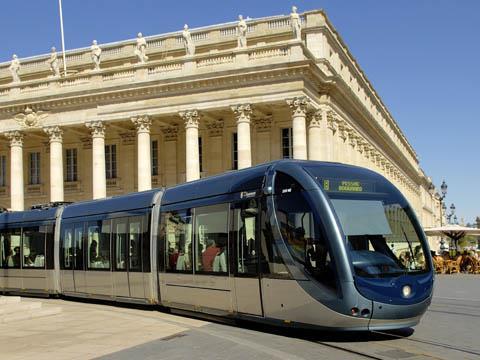 France: Thales is to supply a contactless ticketing system for Bordeaux under a 10-year contract.
RATP has signed an agreement with mobile phone operator Free that will see 3G and 4G coverage rolled out across the stations and trains of the Paris metro as well as RER lines A and B. Free Mobile subscribers are already able to access 2G on these networks.
2theloo is to open 44 'toilet service stores' at major stations in 2015-17. The roll-out is to begin with 28 locations in 2015, offering toilet facilities, personal hygiene products, drinks and gifts.
India: Thales is to supply an automatic fare collection system for Delhi metro Phase III.
Ireland: Iarnród Éireann has awarded Cubic Transportation Systems, software supplier Sqills, CRMCulture and Rail Solutions a contract to replace its reservations, pricing and ticket distribution system.
Singapore: Corys is upgrading three metro simulators supplied in 2000 to enable then to represent four types of train, replicate new Thales signalling and offer computer-generated images with passenger movement managed by artificial intelligence.
UK: Following positive feedback from trials, on December 16 Transport for Greater Manchester confirmed a £1·7m deal for Icomera to install free wi-fi on all 94 Metrolink trams by spring 2015.