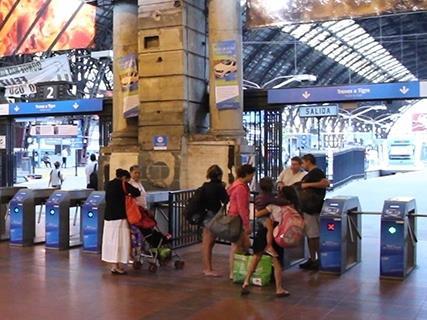 Argentina: Sofse has awarded Indra a €35m contract to supply ticketing equipment for more than 200 stations on the Buenos Aires commuter network. This includes 1400 ticket gates, 170 entrances suitable for wheelchairs, 200 smart card top-up machines, 150 on-board validators, 230 platform validators, 160 station 'transaction hubs' and 300 journey inspection terminals. Indra will also develop a back-office system and provide two years of maintenance.
France: GoEuro has signed a partnership with SNCF adding more than 3000 stations to its rail, coach and air journey planner.
Netherlands: NS has awarded existing supplier Nomad Digital a five-year framework contract to upgrade and expand onboard wi-fi and passenger information systems.
UK: Govia Thameslink Railway has awarded Dilax Systems a £2·1m contract to supply automatic passenger counting equipment.
USA: Los Angeles commuter operator Metrolink has approved additional funding of up to $2·2m to install optical barcode readers at ticket gates, intended to work with a mobile app being supplied by Masabi.