A study commissioned by UNIFE from Roland Berger Strategy Consultants puts the value of the world railway market at over €100bn a year. Growth is predicted at 1·5% to 2% a year for the next decade.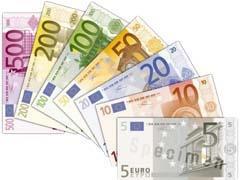 'NO GENERALLY-ACCEPTED overall view of the market has ever been published before', said Unife Chairman André Navarri on January 29 when he introduced a report commissioned by Unife from Roland Berger Strategy Consultants. Worldwide Rail Market Study - Status Quo and Outlook 2015 rectifies the omission.
The study puts the annual volume of railway business, excluding civil engineering, at €103·3bn, of which €71·8bn is accessible to external suppliers. The inaccessible part consists mainly of the service sector where railway operators still handle much of the work themselves.
The three-month study examined five market segments in 41 countries: very high speed main line light rail/tram metro and freight. To obtain a reliable forecast for the next decade, a model with 52 smaller market segments was developed to give a total of well over 2 000 individual segments covering 95% of the world market, producing a database with '4·1 million units of rolling stock and 1·5 million km of track'. Growth rates and values were set in real terms to exclude inflation, and the figures are based on order income'.
The study allows the market to be assessed in three ways - geographically, by product category and by market segment. In terms of geographic market volume, Western Europe is most significant with a total of €26bn accessible annually, with rolling stock being the largest segment. It is followed by Nafta with €19bn where the service sector is identified as the biggest accessible segment. Asia-Pacific occupies third place with a market volume worth €15bn.
By market segment, services accounts for nearly half the total volume (€50bn), followed by rolling stock (€28bn), infrastructure (€18bn) and rail control (€7bn). Note, however, that only 52% of the services business is identified as accessible to third parties.
In assessing future growth prospects, the study predicts that the world market will grow by 1·5% to 2% over the next 10 years. The fastest growth rates will be in the east, with the annual rate in Eastern Europe forecast to be 3·5% and the CIS area 3·3%. Among the most remarkable figures is the 8·2% predicted for rolling stock in Eastern Europe. Not unexpectedly, in the emerging markets China is the 'clear forerunner in the race to develop a modern rail system', but growth rates are not as high as might be expected because of the large volume of business already won by European suppliers. The expected growing prosperity of other Asian countries means that above-average growth is predicted across the region, although Japan is singled out as a 'flat' market.
Western Europe shows low but stable growth of 1%, with the market volume for metro equipment declining because a number of large orders for replacement rolling stock have been placed in the last few years - London Underground being the driving factor.
According to Andreas Schwilling, Partner at RBSC, the key value of the report lies in its segmentation of the market and the growth estimates. 'This is the first time that market segmentation has been agreed by Unife's members', he said, adding that 'we were able to agree on which segments were accessible and which were inaccessible.' Swilling points to the detailed analysis carried out on existing fleets to determine the size and growth rate of the future markets.
Average age and type of rolling stock were assessed to determine likely replacement rates - 'average age is a very important driver for all mature markets', he said.
RBSC describes rail as 'a robust, attractive market that will experience modest but steady growth over the next 10 years'. In comparison with other markets, rail represents around one-tenth of the automotive business which RBSC values at €1 350bn a year. Aircraft manufacturing, civil and military combined, is worth about €80bn a year, with shipbuilding at about €35bn a year.