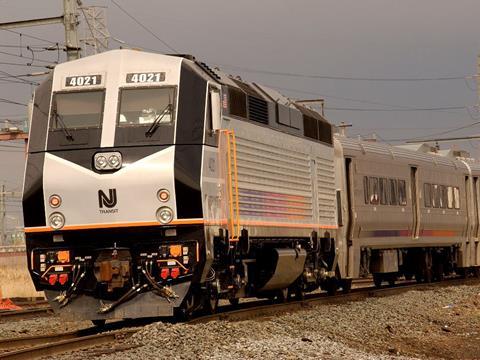 USA: On August 8 New Jersey Transit announced that it would be spending $3·8bn in the 2019 financial year as the commuter railroad seeks to address an urgent shortfall in investment.
NJT is one of the largest commuter rail operations in the USA, running an extensive network of services which is primarily focused on linking New Jersey with New York via the Northeast Corridor and the Hudson River tunnels. NJT also operates bus and light rail networks across New Jersey.
Its 2019 budget allocates $2·3bn for ongoing operations and $1·5bn for capital spending. A key priority for the operator is to accelerate the installation of Positive Train Control, which at the start of the year stood at just 10% but has now reached 52%. Under federal law, passenger rail operators are required to fit their fleets and networks with PTC by the end of this year.
If this deadline is not met, there is a risk that Amtrak, which owns much of the NEC infrastructure, could refuse to allow NJT access to its tracks to serve New York Penn station.
To speed up the process, NJT intends to suspend services on some of its most lightly used routes from September. This will free up drivers for training on PTC operation and release rolling stock for retrofitting of onboard equipment. From September 5, no trains will run on the route between Atlantic City and Philadelphia. Direct trains at off-peak times between stations on the Raritan Valley line and New York Penn will also cease, with passengers being asked to change at Newark Penn. Both suspensions are expected to last until 'early 2019', NJT says.
As well as $23m for PTC, the 2019 capital plan includes $102m for procurement of 113 Multilevel III double-deck hauled coaches and 17 ALP-45 electro-diesel locomotives from Bombardier, plus $5m for loco overhauls.
The programme allocates $291m for infrastructure enhancements, including $3m for design of the Brielle Drawbridge Replacement, $14m for the Portal North Bridge project and $80m for work required under the Passenger Rail Investment and Improvement Act. A further $30m is to be spent on station enhancements, including $9m at Elizabeth on the NEC and $4m at Perth Amboy on the North Jersey Coast line.