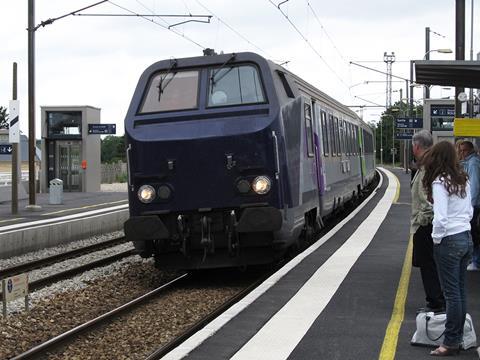 FRANCE: On April 25 Prime Minister Manuel Valls joined President of the Normandie region Hervé Morin to sign the first agreement transferring responsibility for conventional long-distance services from central government to a region.
Normandie is to become responsible for five routes forming part of the network of loss-making Trains d'Equilibre du Territoire operated by SNCF. As well as the inter-city routes from Paris to Le Havre, Cherbourg, Granville and Evreux, it will become responsible for Caen — Le Mans.
With the region responsible for these services with effect from January 1 2020, central government is to fund the complete renewal of rolling stock that has become 'obsolete', according Valls. It is to provide €720m to replace the fleets deployed on the Paris — Rouen — Le Havre and Paris — Caen — Cherbourg routes.
TET services in Normandie currently make a loss of some €32m a year, and Morin was clear that SNCF would need to be more transparent on operating costs. 'We want to see the accounts very clearly', he said.