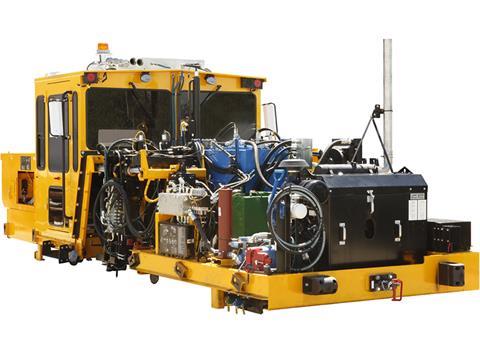 USA: Track maintenance equipment supplier Nordco Inc announced on August 19 that it had been acquired by private equity investor Greenbriar Equity Group. Terms were not disclosed. Hughes Hubbard & Reed LLP acted as legal counsel to Greenbriar Equity Group.
Nordco has its headquarters in Oak Creek, Wisconsin, and supplies new, used and rebuilt track maintenance equipment, ultrasonic rail flaw detection tools and rubber-tyre wagon movers.
'Nordco has established itself as a leading service provider in the railroad industry, providing critical support to its blue chip customer base', said Greenbriar director Michael Weiss. 'We are excited to be partnering with CEO Bruce Boczkiewicz and his executive team and look forward to further accelerating the company's growth trajectory organically and through add-on acquisitions.'
Greenbriar Equity Group has committed capital totalling more than $2·0bn in the aerospace, defence, logistics, transport, automotive and related sectors. Previous investments included Electro-Motive Diesel, which was acquired from General Motors in 2005 and sold to Caterpillar subsidiary Progress Rail Services in 2010.
Greenbriar Equity is unrelated to rolling stock manufacturer The Greenbrier Companies.