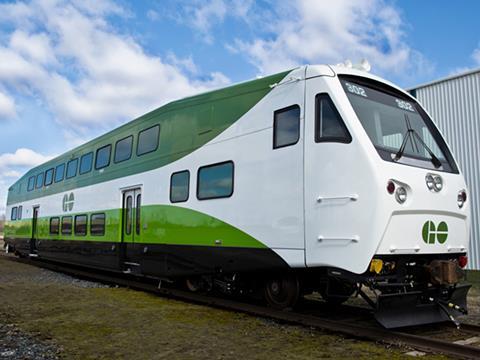 CANADA: Greater Toronto transport agency Metrolinx has begun the process to appoint an 'experienced' operator to support planning and implementation of the GO Regional Express Rail project and subsequently take responsibility for operation of the services.
The existing operations and maintenance contract with Bombardier is expected to remain in place until its scheduled end in 2023, when the new contractor would take over.
Metrolinx said it required 'new specific skills, knowledge and experience' to support the RER project, which would see the number of services operated increased from 1 500 to 6 000 per week. This will require 'the resources and unique expertise of an organisation with experience in operating and maintaining service to passengers during a major construction and expansion programme' the agency said.
The UK's Stagecoach Group is understood to be interested in the contract as part of a planned expansion into the North American rail market.