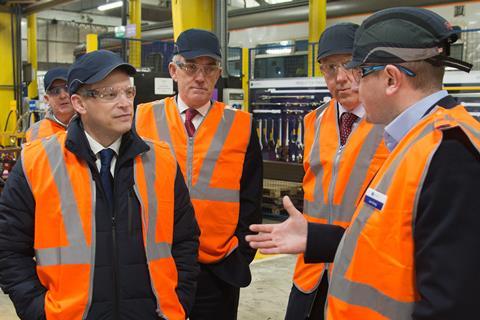 UK: The Department for Transport's Operator of Last Resort took over Northern services on March 1 following the early termination of the Arriva Rail North franchise.
With the transfer, Nick Donovan was appointed as Managing Director of Northern, replacing David Brown who is moving to OLR Holdings.
'David Brown had worked really hard in very difficult circumstances, but we need a change of leadership now and Nick Donovan knows this railway well', Robin Gisby, Chairman of Northern Trains and CEO of OLR Holdings, told Rail Business UK. 'He ran TransPennine Express successfully from 2011 to 2015, he's chairman of the National Performance Board so his first-class insight into what needs to be done on the structure of the timetable, on basic operating issues means he's the right person for the next stage of this company.'
Gisby confirmed that Brown would move across to OLR Holdings 'where we can explore other senior level opportunities and retain his skills and experience'. He added 'we should all take this opportunity to acknowledge David's significant contribution to the Northern franchise over the last 2½ years'.
A plan for 'big, significant changes'
Speaking to Rail Business UK on March 2, Secretary of State for Transport Grant Shapps accepted that whilst some changes would come in immediately, including deep cleaning of all trains and improvements to Sunday timetables, passengers needed to accept that 'things won't change overnight'.
'It will take time', Shapps said. 'I'm asking the new leadership to give me a plan for the things that will make big, significant changes in the first 100 days. I want to get the service running much more smoothly. Things which have been bad have included poor industrial relations, and we've had problems with tracks and with trains; some of those things we can tackle quickly, other things will take longer.'
Once this plan is delivered, 'we can come back to people and say this is the plan, this is how we're going to improve your railway', Shapps continued. 'Money is not so much the issue, it is co-ordination; working out how you take what is an incredibly congested railway, built for far fewer people than travel on it today, and actually make that work for people.'
Shapps accepted that some issues had been outside Arriva's control, but felt that the company itself had played a part in the franchise's demise. 'Part of the problem has been the infrastructure, part has been the late delivery of trains, but there's also been a management issue as well and the management is the thing which changes today.
'I hope people start to see some improvements, but I appreciate that some people are going to have to be patient, There is not a magic solution.'
Responding to RMT union demands for a commitment to keeping Northern in public ownership, Shapps said 'I'm not really bothered about the ideology of whether it's run by the government or by private companies. The main thing is that most people want the trains to turn up on time.'
No rebranding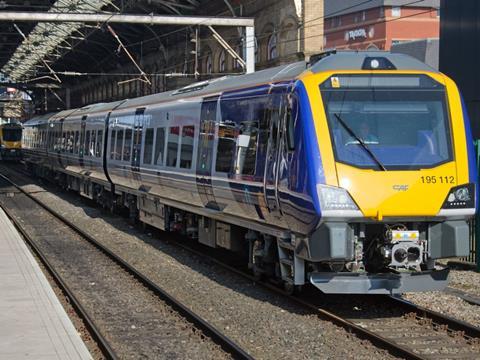 Whilst previous franchise terminations have seen a new brand applied to the business, there are no immediate plans to rebrand the identity left by Arriva, other than the removal of the 'by Arriva' line below the Northern name.
'We believe our first priority should be to restore stability and to work collaboratively with stakeholders and customers on these decisions', said a spokesperson for the operator. 'Ultimately, we want the Northern franchise to be rooted in its communities and become a railway of the people, for the people. Decisions on the branding and name of Northern will be taken collaboratively at the appropriate time.'
Invest in the business right now
Gisby confirmed that some urgent work was needed alongside the 100-day review. 'We need to get on and invest in the business right now, to sort out the depot facilities, to do things about the uniforms, just to make things better for the staff because they've had a pretty tough time.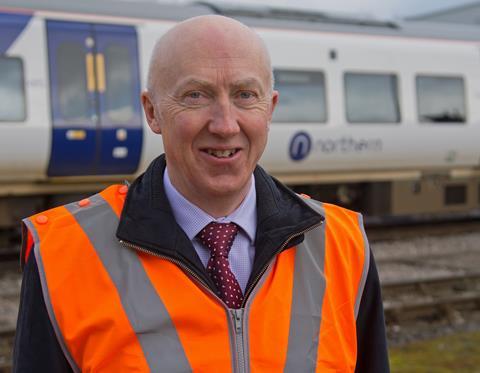 'We need to focus on the operating basics; reducing cancellations, Sunday working and just running trains on time; that's what we're going to do to start with.
'In the next 100 days we're going to look at where we want to invest in the future; we'll work with Network Rail and look at capacity issues and there will be a big focus on the December 2021 timetable because we've got to restructure some things around that.'
Overcrowding will be a priority focus for improvement, with technology being trialled to identify crowding pinch points. Work is underway to extend platforms at 30 stations, and capacity will be further boosted with the introduction of more electric trains during 2021, in addition to the extra capacity already being delivered by the new fleet.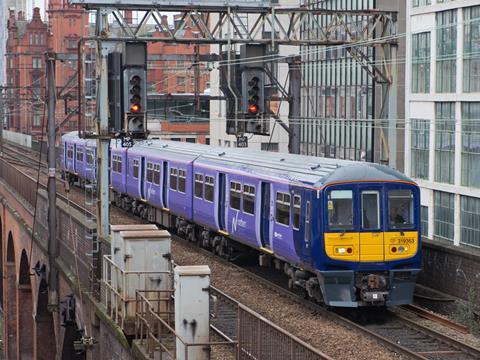 'In the medium term there's stuff we can do around ticketing, both the structure of tickets and how you pay for your ticket, and there's obviously a big issue to sort out industrial relations; we'll work with the unions and the staff on that as well', Gisby said.
He was more evasive when pressed over repeated industry suggestions that fewer but longer trains may be the answer for improving performance on some key routes until significant infrastructure enhancements are made in areas like Manchester's Castlefield Corridor
Accepting 'longer' but refusing to commit to 'fewer', Gisby said 'there's a capacity constraint, particularly between Manchester Piccadilly and through Oxford Road to Salford Crescent. We want to make the best use of that capacity so longer trains is an obvious way of doing that. We might look at some of the longer distance routes that go through that bottleneck and readjust some of that capacity.'
Stakeholder panel
Transport for the North will continue to co-manage the service specification and monitor performance alongside DfT through the Rail North Partnership.
The transfer of operations brought with it a commitment to set up a new stakeholder panel, which will provide 'ongoing strategic advice on the issues that impact on the operator'.
Panel membership
Richard George Chair, DfT Operator of Last Resort Holdings Ltd
Robin Gisby Chief Executive, DfT Operator of Last Resort Holdings Ltd
Louise Gittins Leader, Cheshire West & Chester Council and Vice-Chair, TfN
Steve Rotheram Metro Mayor of the Liverpool City Region
Andy Burnham Mayor of Greater Manchester
Judith Blake Leader of Leeds City Council
Ben Houchen Tees Valley Mayor
Jools Townsend Chief Executive, Association of Community Rail Partnerships
David Sidebottom Director, Transport Focus
Beckie Hart CBI Regional Director Yorkshire & the Humber
Heather Scott Leader of Darlington Borough Council