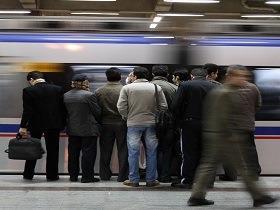 IRAN: An 18 km extension of Tehran metro Line 3 opened by President Hassan Rouhani and Mayor Mohammad Bagher Ghalibaf on September 22, bringing the southwest-northeast route to 37 km.
The new section runs northeast from Shahid Beheshti, where interchange is provided with Line 1, to Ghaem. Of the 10 intermediate stations, only Shadid Zeyn-o-ddin and Nobonyad are open, with the remainder still to be completed.
Construction took 14 months and cost US$66·5m, of which 90% came from Tehran municipality.
The first phase of Line 3 was commissioned in December 2012 between Shahid Beheshti and Vali-e Asr. A 12 km extension from Vali-e Asr to Azadegan followed in April 2014.