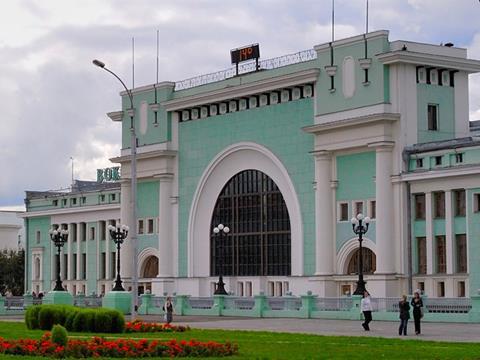 RUSSIA: Russian Railways, Novosibirsk oblast and the Novosibirsk city authorities are developing plans for suburban railway services. This would mostly use existing infrastructure, with station modernisation taking place as part of the project.
The initial section is expected to cost 584m roubles. Services would use the Trans-Siberian main line between Novosibirsk Glavny and Ippodrom to the west of the city centre, before branching off to the southeast on a line that is currently used only for freight to terminate at Kleshikha. The 20·9 km route is planned to open in late 2019. Services would run beyond Kleshikha to serve Chemskoy the following year.
In the longer term the route would be extended over the River Ob to Inskaya, from where it would turn north to serve Sokur, which is on the Trans-Siberian line east of Novosibirsk. This would make the route 84·7 km long.
Two more routes are planned. One would run north from Novosibirsk Glavny along 11·1 km of existing track to Inya-Vostochnaya, before branching off. A third line would serve Tolmachevo Airport to the west of the city.