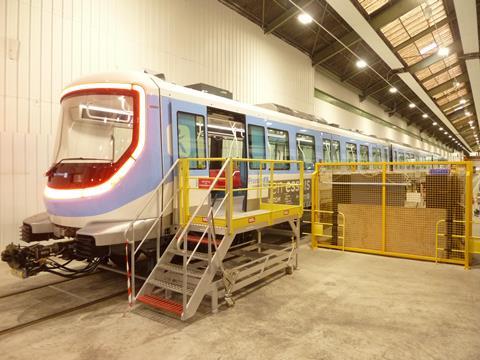 FRANCE: Île-de-France-Mobilités has selected Keolis as preferred bidder to operate the future Grand Paris Express automated metro lines 16 and 17.
The decision is due to be approved by the transport authority's board on May 30. The contract will include a two-year pre-operating phase, leading up to the planned opening of the lines at the end of 2026, followed by six years of operation.
The two fully-automated lines will share 6 km of route between Saint-Denis-Pleyel and Le Bourget-RER, before diverging. Services are expected to run at up to 110 km/h, with a train every 86 sec on the shared section at peak times.
Extensions of Line 16 from Clichy-Montfermeil to Noisy-Champs and Line 17 from Le Bourget-Aéroport to Parc-des-Expositions are scheduled to open by the end of 2028.
The two lines will be operated using a combined fleet of 25 three-car trainsets, which are being supplied by Alstom and will be maintained at a depot in Aulnay.